Always wanted to know what a software developer does exactly, and what the future holds for those who start a career in software development? Then this guide is for you.

The world of IT is full of potential, and a career in software development is both lucrative and future-proof. It offers a wide array of opportunities, both in terms of positions and salary, and you can climb high on the seniority ladder if you're willing to put in the work.
But how far can you get as a developer, and what responsibilities await at the top? Even on a stereotypical career path, you could take on different roles and responsibilities. Find out what the different software developer roles mean, what skills are most important to which role, and what a typical career path looks like.
Let's jump right in!
The software developer's work
Developers are the ones who create the computer programs and operating systems that we all use in our daily lives. From word processors to games and web or mobile applications, software developers have their fingerprints on most of the digital products that you have on your devices.
Mostly, we can talk about two types of software developers:
Application software developers are mainly responsible for creating products, directly for consumers. Their main tasks include understanding consumer needs, developing software solutions, monitoring performance, and modifying programs. They usually develop applications and specialise in one specific programming language.
System software developers on the other hand develop and implement more complex apps and programs for backend processing systems that businesses use. They're typically employed by financial institutes, telecommunications, or technology companies, and are more involved in medical, industrial, military, aerospace, or other scientific areas.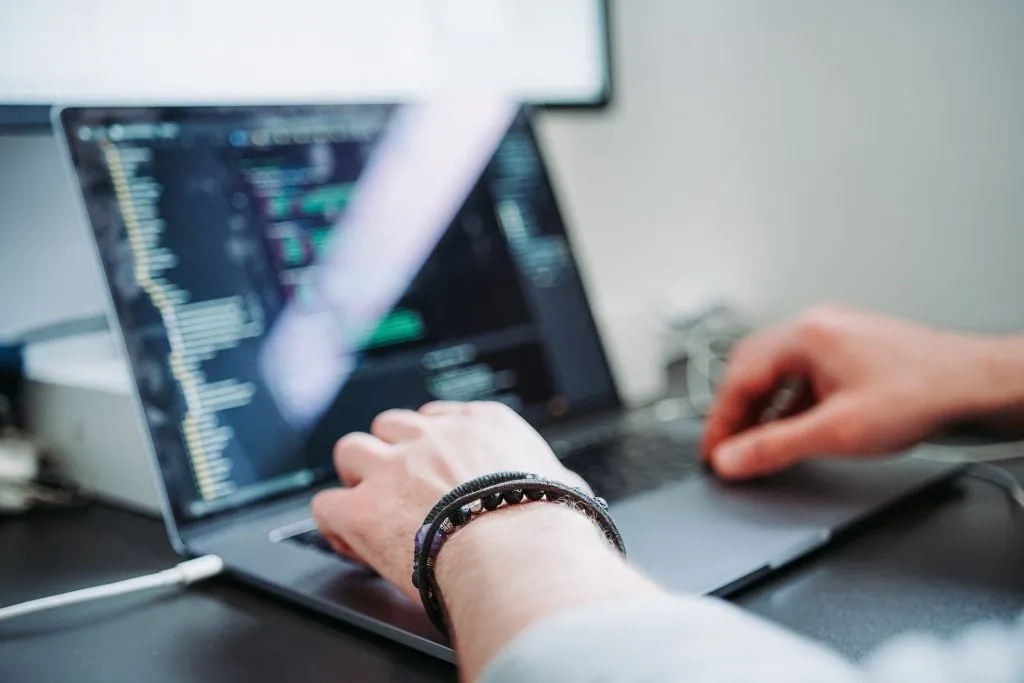 Software developer responsibilities
The software development process mainly consists of writing the code itself, and a software developer directly contributes to or supervises this process. Depending on the company they work for, a developer will usually analyse the customer's needs, and then design, create, test, and develop the solution together with their team. After creating a first design that outlines each step of the process, developers will build diagrams and models for programmers to understand how to write the code. At other times they write the code themselves.
Their responsibilities include mapping the software to account for future upgrades and enhancements, testing the software, and collaborating with other IT specialists to ensure that the product works properly, and to the highest specifications.
Software developer or software engineer?
You might have heard these terms, and maybe never knew what the difference really is. But the difference is quite significant.
These terms are often used to refer to the same job, but the engineer applies more engineering principles as they work, and makes the connection between customer needs and available technological solutions. They are constantly trying to provide specific functions to a particular field or industry by applying engineering concepts in software development.
On the other hand, a software developer is responsible for the entire development process and is the "creative force" behind the program. They work a lot with customers to create a conceptual design and then work with programmers to find out what the software code should look like.
So a software engineer is often involved in the software development process, but very few software developers are engineers.
The software developer's ultimate skillset
A software developer must be equipped with a solid set of technical knowledge, but also with soft skills. They not only deal with the development and creation of code and design for a particular program but are also responsible for collaborating with various departments of the company.
For such a complex role, a software developer must have good programming knowledge. In job advertisements for the role of software developer, most employers are looking for a candidate who has knowledge of specific technologies and programming languages used at the given company.
Becoming a full-stack developer could be the ideal option if you'd like to work as a software developer. You could learn multiple coding languages and technologies, which would enable you to have a wider view of software development processes, and open even more career opportunities for you.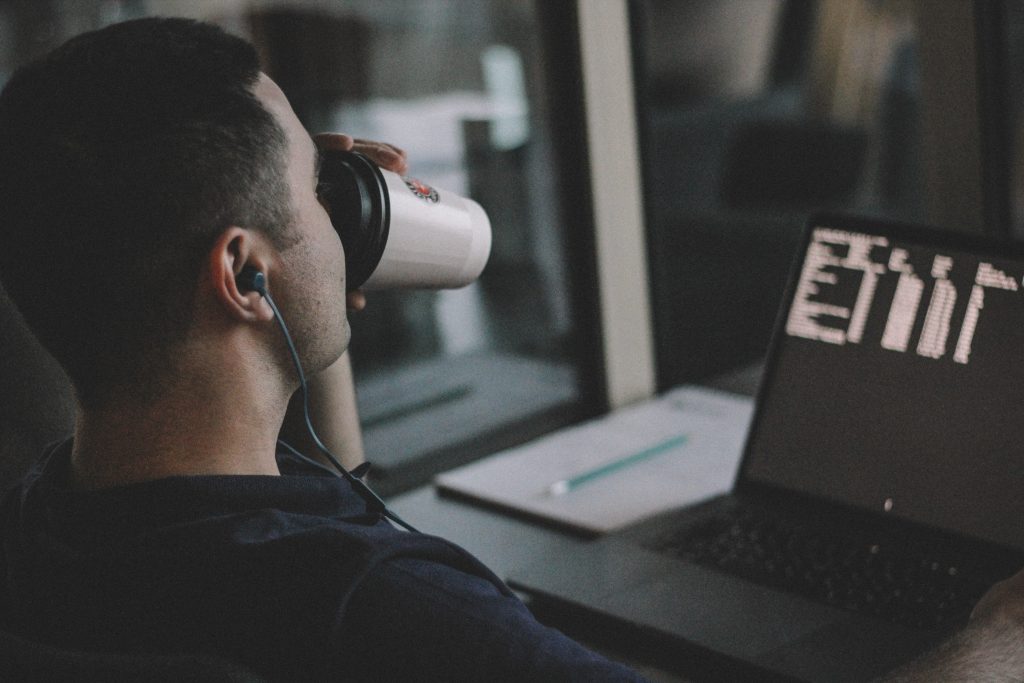 Key soft skills for a software developer
Having a set of hard skills and being pro at technologies are of course vital, but without great soft skills, no developer can get by at their daily job. These are the most important soft skills to focus on if you want to start a career as a developer:
Creative problem solving
The whole purpose of developing new software is either to solve certain problems encountered by users or to make their lives easier. If you are the type of person who likes to identify challenges and find solutions, software developer's career might be perfect for you. Also, you'll have to be able to find solutions for fixing bugs all the time during the development process, which might also require out-of-the-box thinking sometimes. 
Assertive communication
It's essential for a developer to be approachable, open to discussion, and capable to communicate clearly and effectively. There are constant talks about wireframes, budgets, and timelines, and there's regular reporting to project managers, dealing with coding issues, and coordinating with clients. These all require skills like active listening, conflict resolution and empathy.
Time management
Developers have to juggle between projects and tasks all the time, so the ability to multitask, prioritise and effectively manage work time is essential. Adhering to timelines is a big part of the job, so a development team where members are all clear on time management principles will be more effective and productive.
Effective presentation
There's no getting around presenting work when you're a developer. You might just as well present your ideas and solutions to your team or to business customers on a daily basis, and having the skills to get over your ideas clearly and effectively can make or break a career. So developing and improving public speaking and storytelling skills, learning how to convey complex messages and focusing on your delivery style are all essential.
The difference between a good programmer and an excellent one often lies in the soft skills, so choosing a programming school where you'll be able to develop them next to the technical hard skills could be a game-changer for your career later on.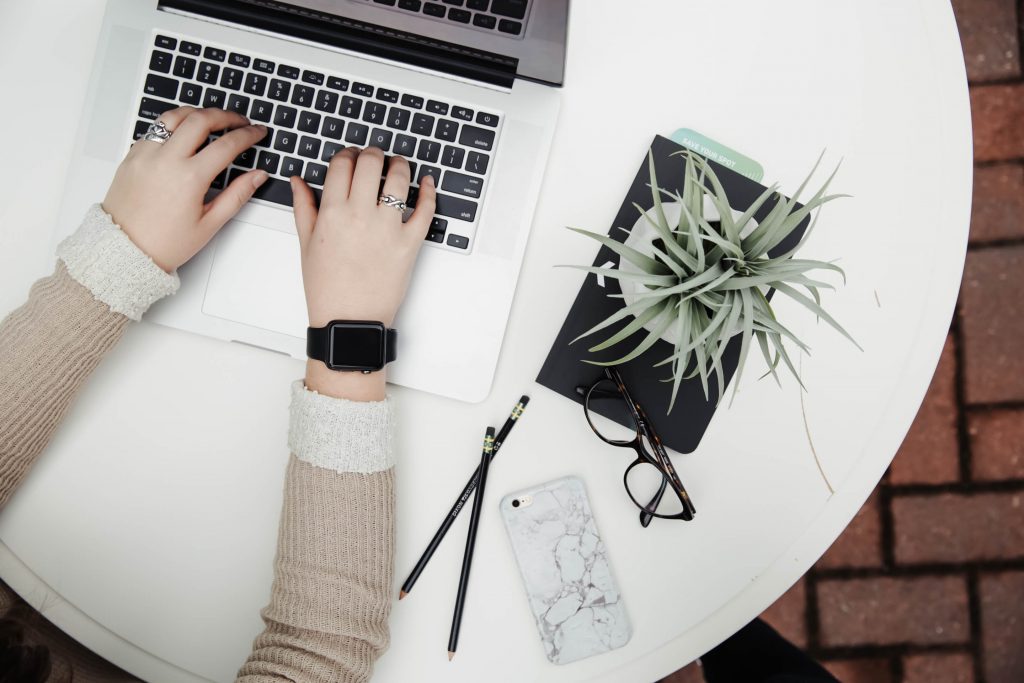 The software developer's career path
Junior developer
This is the first position you can snatch after you finish your programming studies. Basic requirements at this point include the ability to write relatively simple code, to understand the development cycle of an application, and to understand how databases and application services work. Juniors aren't expected to work just on their own, but they need to know when to ask for help from seniors. 
Software developer
The next step after a junior position is to start working as a full-fledged (medior) software developer. At this point, you should have extensive domain knowledge and could already have gathered some years of experience. You're able to write complex programs and should have some routine in application and software creation.
Senior developer
If you love programming and are not that interested in becoming a manager, you could stay a software developer for a longer period of time, stepping up the ladder and taking a senior position. Seniors normally advise and supervise juniors in teams, make professional decisions about the development, and communicate more with stakeholders.
Lead Developer, Technical Architect
The position of a lead developer or technical architect is perfect for people who want more responsibility and more challenges but are not interested in managing a team. These are specialised senior developer roles who can coordinate and implement decisions, while still writing code. Lead developers are usually the most senior developers, leading the development process the team is working on. Architects are more concerned with designing and developing complex systems that will be implemented by other developers.
Development Team Lead, Software Development Manager
These mid-level management roles are responsible for maintaining workflow and productivity and are directly subordinated to a senior leader or manager. They coordinate the needs of the application or project with those of the development team with good communication and conflict mediation skills.
Director, Chief Technology Officer
Senior managers supervise the work of other managers and can be involved in developing and overseeing the implementation of the IT strategy. They have long-term goals and are responsible for the work of entire departments.
Wanna become a software developer?
Now that you have learned what a software developer does, all you have to do is start your journey towards your new career. Our Full-Stack Development course might just be the best place to start for you! You don't need any previous experience or knowledge, we'll help you learn all the skills that you need to succeed from scratch. 
The course guarantees you up-to-date, in-demand knowledge, personal guidance from pro mentors, and real experience with agile software development. You'll learn 6 to 8 programming languages, develop all the necessary soft skills and even get to choose your own specialisation.
In the end, you'll be able to start your career as a great junior software developer and begin your amazing journey towards your dreams, all made easy with our job guarantee.
Got questions? Reach out! Can't wait to talk to you soon.