It was back in July 2021 that Panni felt she needed to change careers. She decided to join our 4-month-long Software Testing Course and tackled the challenges well. Today, she feels it was worth stepping on this exciting new route.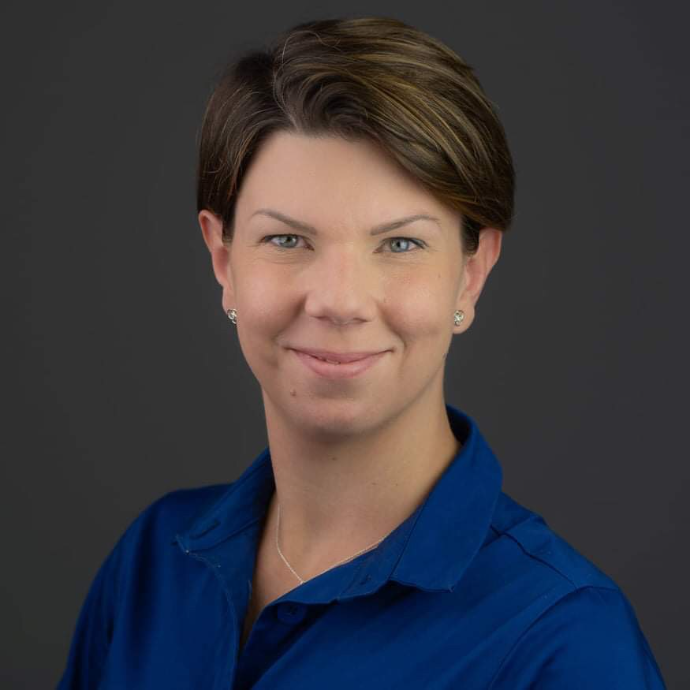 Where did you work before Codecool, and what made you change careers?
I graduated from ELTE's
Institute of Political Sciences
and worked at a call centre afterwards. Then, we moved abroad for six years due to my husband's job. It was during this time that our sons were born. Later on, we decided to move back home, and this was during the pandemic's start.
At home, I started to work in sales but decided to make a career change after a year. So in May 2021, I quit my job and applied to Codecool's Software Testing Course.
How did software testing come about in your life, and why did you choose Codecool?
I first heard about the existence of a manual software testing job from a dear Bulgarian friend of mine who himself became a tester after a career change.
When I started looking around for courses, a friend who worked as an IT recruiter recommended Codecool. So I began looking around to see your courses and chose software testing. Before deciding, I attended a Codecool event and an online info night.
What was your training experience like, and what would you highlight?
I encountered utterly different teaching and learning methods than anywhere else in my previous studies – and the university was no exception.
The Codecool method was much more realistic and gave me a greater sense of achievement than I had previously experienced. The mentoring system and working in a small team were good preparation for everyday work while we were learning.
What was the biggest challenge, and why?
The programming part 🙂I didn't know any programming language before, and it was a completely new world for me. So I often felt like I was learning a foreign language I had never heard before, but thanks to the mentoring, I got the hang of it and managed to master it.
How was the job search period?
In most cases, the selection process is multi-round. There was almost always a mock task to solve at home, interviews to assess my technological skills in real life, or they wanted to see what my thought process was like. Once the application process was underway, I usually got feedback quickly, but of course, there were times when I didn't get any further than an initial application.
What does a software tester do?
To summarise, a tester helps developers improve the software they have created or already fixed. In this role, your job is to search for areas where the software doesn't work well or doesn't look right by design. A tester will check that everything works correctly and provides a great user experience, even for newer versions.
What do you do, and where do you work now?
I'm currently working as a QA Engineer at a tech company, Supercharge, one of Europe's fastest-growing digital innovation solutions companies. I'm working on a web application and mainly use JavaScript in Azure.
I graduated from Codecool's software testing training in November 2021, had my first interview with the company in the middle of the month, and finally started working for them at the beginning of January.
What's your average working day like? Can you describe it briefly?
In the morning stand-ups, we discuss how everyone has progressed the previous day, what they plan to do that day, and what they might be stuck on. Then we start the testing itself.
Usually, the work is done in two-week cycles called sprints. Every two weeks, we come together to map out what we will work on during the next sprint, and if necessary, we testers get involved in the background processes.
What do you like about your job? Was it worth the change?
I love that I learn something new almost every day; there is always a challenge in my job, and I feel it's absolutely worth the change.
What are your plans for the future? What further opportunities do you see?
There are several opportunities for a team member with testing skills. You can move on to become a project manager, work as a test automation engineer, or simply become a developer. I don't know where I will go next and when, as I still have much to learn as a tester. 🙂
Do you find the things you learned at Codecool useful?
Yes, absolutely. The soft skill workshops have helped me communicate with colleagues, but I would highlight writing test cases as factual knowledge. Overall, I gained a lot of useful knowledge during the training.
What would you say to those considering changing careers and starting a software testing course?
If someone is looking for a versatile profession where they can grow every day and where you have to use your brain, then this is a superb choice. It's worth thinking long-term and setting a goal to make the switch, and I can only recommend that they go for it!
---
Did you find Panni's story inspiring?
Do you want to write your own success story, change careers and start in a new IT position in just four months?
Well, we cannot wait to meet you! 🙂
In the meantime, if you have any questions about our courses, we're happy to answer them, just contact us, and we'll get back to you!