Microsoft has teamed up with Codecool for this competition, to bring the artistic side out of those in love with programming. We asked you all to send in some piece of your own art, like a video, photo, collage or copy. It didn't matter if you have never written a line of code in your life. We just asked you to show us and everybody how devoted you were to programming. Our point was to find the most creative ideas of self-expression of your passion for coding.
Ta da!
We have winners to announce!
We are super excited to present you the 3 amazing winners of our In Love with Coding art competition.
It was a tough job to select the best of all your works. We were seriously impressed by your ideas, creativity and self-expression. But we had to do this because we wanted to give away our wonderful prizes to those who can make good use of them.
1st prize: an Acer Aspire 5 Laptop – a light weight big screen machine with a pleasing 1080p display and excellent battery life
2nd prize: an Acer Nitro VG240Ybmiix Monitor – with Crisp, true-to-life colours and an extremely thin display best for coding and gaming
3rd prize: a Microsoft All-in-one Media Keyboard – a wireless, durable, customizable media keyboard with a built-in multi-touch track pad
So, who are the lucky winners?
Or rather, the most creative, most artistic and programming lover winners?
The 1st place and the Acer Aspire 5 Laptop goes to: Tomek
Tomek interpreted the competition task in a really creative way. He took a photo of himself as python on the grass. Or rather Python on the GRASS… Got it? So cool. We love the idea and how his photo can be understood in two ways.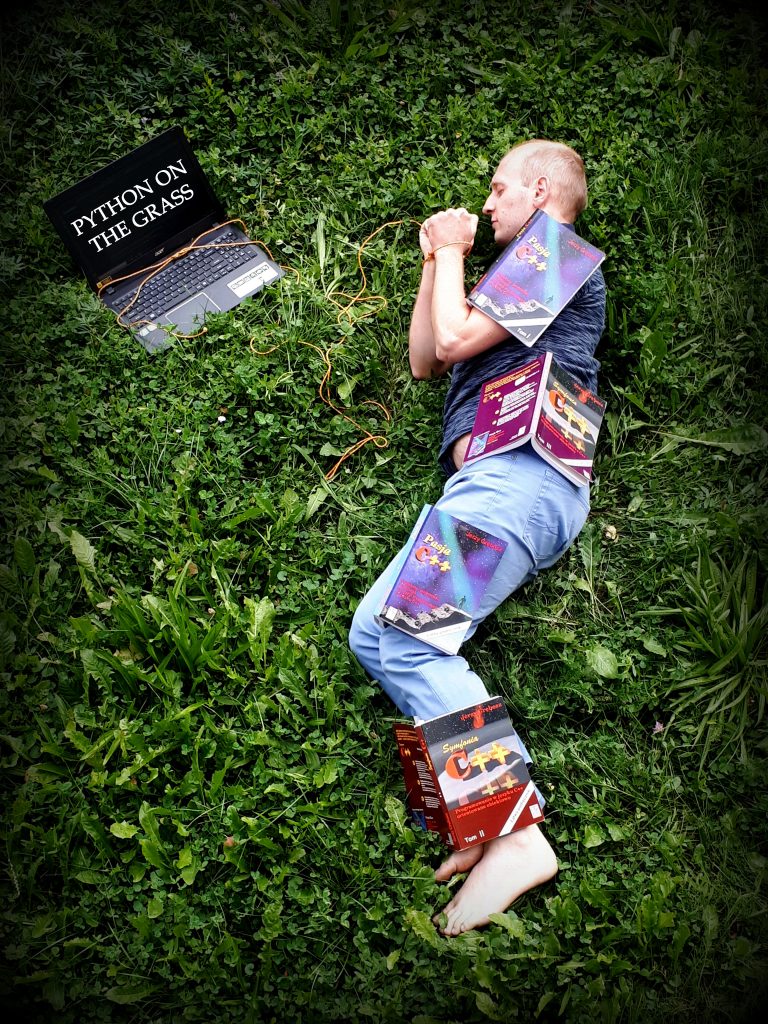 The 2nd place and the Acer Nitro VG240Ybmiix Monitor goes to: Wojtek
Wojtek's debugging clock collage really shows his and his rubber duck friend's love and dedication to coding and debugging. Found the little yellow buddy in all the pictures yet? So cute!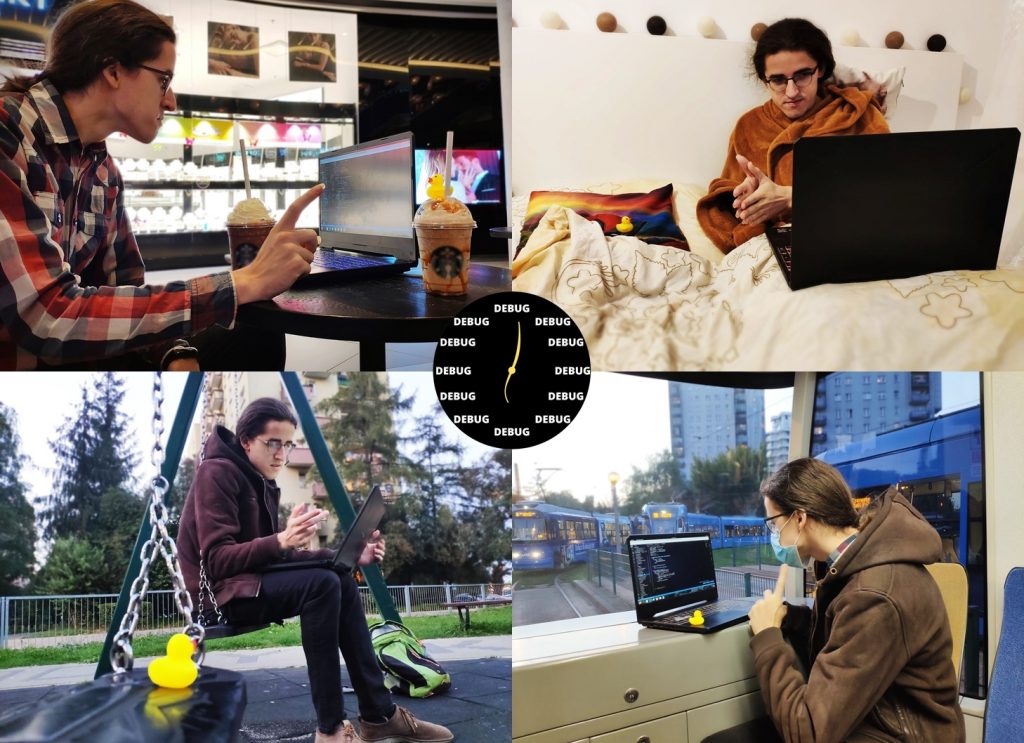 And the 3rd place and the Microsoft All-in-one Media Keyboard goes to: Agnieszka
Agnieszka wrote a poem about her devotion to programming… and her keyboard! Now she will have an amazing brand new keyboard to sit back to.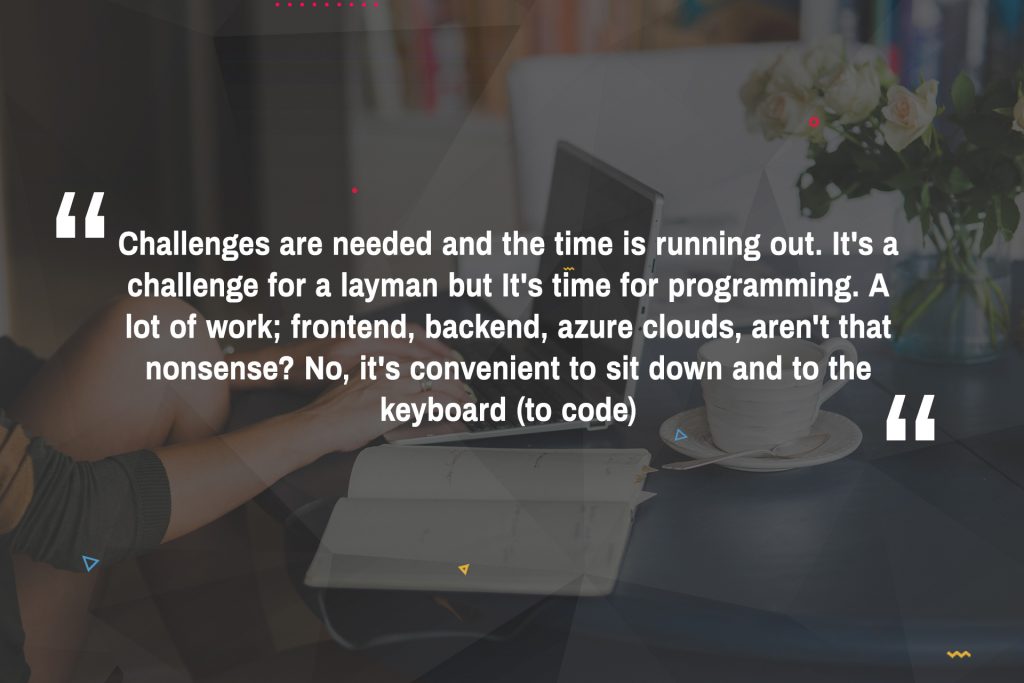 Original:
"Wyzwań potrzeba a czasu ubywa. Dla laika to wyzwanie ale nastał czas na programowanie. Roboty w bród, Front End, Backend, Azure chmury czy to nie bzdury? Nie, wygodnie usiąść i do klawiatury!"
And the English translation:
"Challenges are needed and the time is running out. It's a challenge for a layman, but It's time for programming. A lot of work; frontend, backend, Azure Clouds, aren't that nonsense? No, it's convenient to sit down and to the keyboard (to code)."
Yay! Congrats to the winners!
Great job, guys. Enjoy your amazing prizes and never stop coding.
If your name is not listed above this time: please don't lose heart. We so appreciated all of your works. And we know this sounds cheezy but with your passion for coding you're already a winner.
Keep coding and expressing yourself!