Launch into 2023 with a realistic New Year's resolutions list. We'll show you how to make promises you can keep and how to compile a list that will put a smile on your face.
2023 took off. It's time not only to think back on the past year but to think ahead. How do you imagine your personal and professional life going this year? Any plans or resolutions you want to make?
Whether you're toying with the idea of a career change, learning a new skill, or just considering making small improvements, resolutions are always tricky. 720p or 1080p? Ok. Now seriously. You probably don't want to make promises you can't keep.
Below you'll find the ultimate tip to make your resolutions a reality in 2023. And we're also giving you some advice on how to make a list with better resolutions.
Starting a new year was a blissful excitement for a long time. But as the world is becoming a bit more stressful to navigate, making weightless resolutions is becoming obsolete.
Changing to a healthier diet, exercising, and putting away more money in the piggy bank are what most people put on their lists each year. But these broad terms are hard to measure and keep track of. So what if you want to take a different route and make resolutions that you can keep? 
Why New Year's resolutions fail
Most resolutions are doomed, and many nice-sounding goals are abandoned because of an all-or-nothing, overly-ambitious mindset. Plus, people tend to gloss over things and specifics when compiling their lists.
If your goal is too vague, it can seem more like an aspiration than a practical, real-world target. And not knowing what tangible steps will lead to you achieving your goal is a recipe for failure.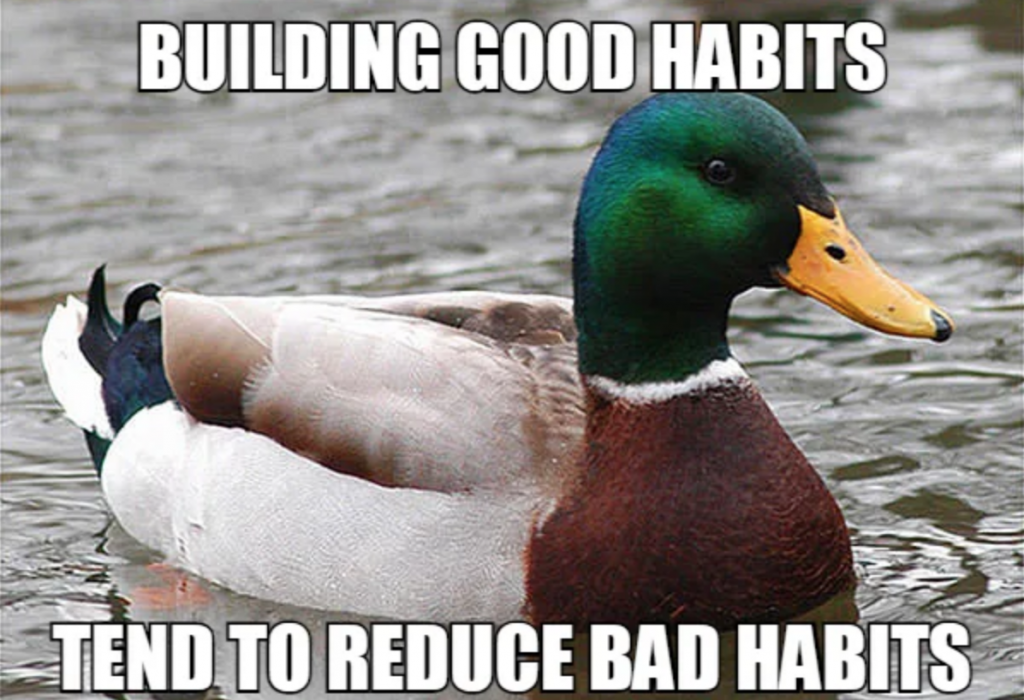 The ultimate tip: hack your habits
This is it. What matters most is focusing on building daily habits rather than setting certain goals.
What you do daily is, in essence, who you are. And you can only approach changing yourself if you change your everyday habits.
Plus, what's great is you don't need to do anything for a year to build a habit. A few months will suffice. So break up your goal(s) into actionable steps that can be adopted as habits.
Then stick to your plan until the end of March, and boom! You have a habit that will lead to you achieving your ultimate goal.
Let's say learning a new programming language is on your New Year's resolutions list. To say you'll commit to practicing 10 minutes each day is tangible. You're not going overboard. And you really can free up 10 minutes to achieve any goal.
How to put better New Year's resolutions on your list
If you're a developer or you want to enter this industry, we're sure there are a million things you could put on your resolutions list. IT is fueled by accelerating technology, and keeping up with the pace can seem challenging.
So let us give you some tips on how not to go too far with resolutions and make ones you can actually keep.
Use it as a reality check
Don't forget to pat yourself on the back as you're thinking up your goals for this year. Do a reality check, evaluate your current conditions, and know the distance between where you are and where you want to go. But avoid downgrading yourself because of past missteps.
Move ahead with a clear direction and focus on forthcoming, achievable steps. This is how you'll positively impact your mental and emotional health, which is essential.
Go easy on the promises
Aspiring, and already active developers can be notorious overachievers, always feeling like they're lagging behind in an industry that won't ever slow down. But not putting too much pressure on yourself will also do you wonders.
Commit to doing something daily, whether just thinking for 10 minutes about a project. A new language, more theories, algorithms, frameworks, and libraries are all out there waiting to be conquered. But it's better to set a modest goal than trap yourself in a self-imposed screw-up.
Keep your focus on what makes you excited
Whatever your heart desires and whatever you feel excited about should be on your list. Stay true to your goals and inner drive because many things in your surroundings can pressure you. But resolutions are a time to focus on what will add value to your life, according to you and only you.
When you want to be in tech or are already in this industry, you know you can never stop learning. But a part of your goal should always be to enjoy the ride, not to drown in a sea of expectations.
Share the experience
Your New Year's resolutions don't have to stay a secret. They are optional, so you don't have to put yourself out there. But for some, it can help to focus on the goal if they involve others in the process.
And you can compile a list where your daily habit involves others. It doesn't have to be a lonely ride, and you could serve others tremendously. Contributing to networking more can also be a daily habit, and it could bring you amazing results.
The 100 days of code challenge started just like this. A motivated coder involved others in his process. It's possible to find challenges like this where you already have a community. That can be an amazing driving force in helping you reach your goals.
---
Set your future self up for success with Codecool
If you're planning to learn programming the next year and toying with the idea to start, reach out. We can help you understand what it takes and answer any questions.
Our courses can take anybody without previous experience to a cool tech career. 
So contact us via mail or chat and learn all about the courses. They start regularly so you can book yourself a career change for the next year.