Are you at a crossroads, trying to decide which path will lead to your dream IT career? If you're wondering whether you can become a coder without a degree, we're here to help.
Picking an alternative path toward a programmer career instead of going to university is relatively uncommon. Still, you can definitely become a coder without a degree nowadays.
However, the traditional path has a lot of benefits, and it's better to weigh your options before you make significant investments.
So which one could be the right for you: university or Codecool? First, we'll talk about universities and then check how Codecool differs.
Let's start with the basics:
Why do people who want to work in IT go to university?
Simply put, it's still the traditional, well-carved-out path.
Those who choose uni are mostly in it for the vast array of knowledge they offer. You simply cannot compare the depth and variety of material you'll study at university with anything else.

On the other hand, prestige is still a huge driver. Can you imagine showing up to an interview without a fancy degree? In IT, this is more than acceptable now, and experience and skills are becoming invaluable.

We could also mention the career prospects because a degree enables you to apply to jobs that require it. However, there's a shortage of IT colleagues, and having a degree is not an expectation for many IT jobs anymore.
Last but not least, we want to mention the aspect of community: people don't want to miss out on the fun parts of university life.
What do you need to go to university?
To get accepted to uni and start a computer science path, you'll need to be on top of your game in high school – a pro in mathematics and/or physics.

This is one of the aspects why people get disheartened and often give up on an IT career. However, you don't need a degree to get a cool tech job, but more on this later.
What are you going to study at university?
Universities focus a lot on the underlying theory, and they mainly focus on training engineers. A computer science degree could be an excellent choice if you're into learning the why's and the hows.
However, engineers with a degree account for only 5 to 10 percent of the thousands of job vacancies. So the things you'll study at university will not necessarily be the things employers are looking for.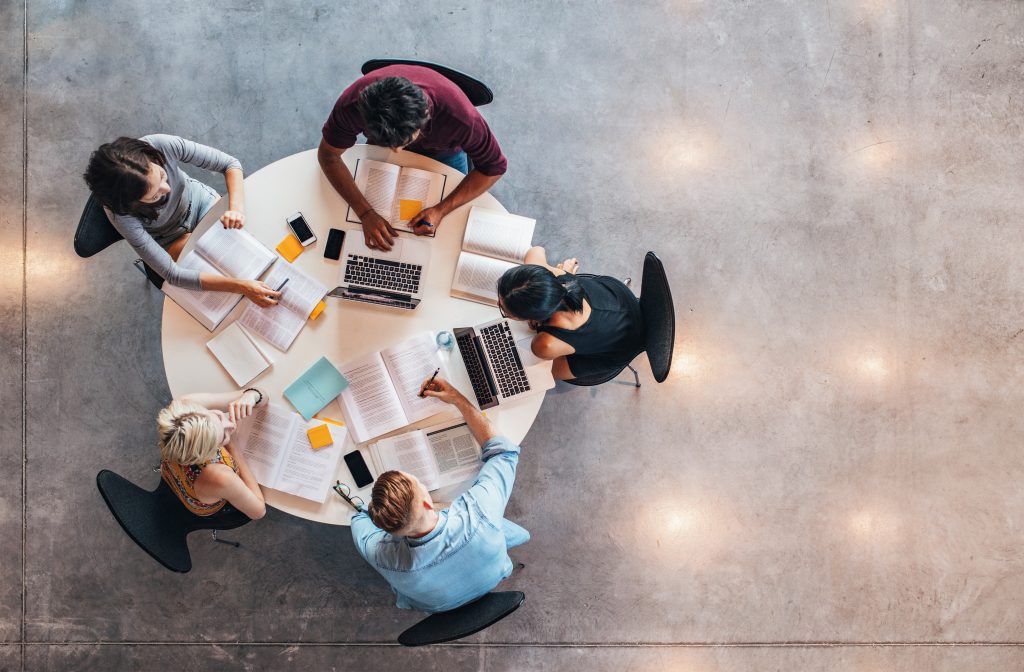 Why do people opt out of universities?
In traditional education, you often study to achieve good grades, not because you want to deepen your knowledge or because you're interested in the topic. Without true inner motivation to learn, many students feel it makes no sense to continue their studies.
Another thing that drives people away is frontal education. You sit through classes and get heaps of materials you need to understand on your own but you won't have too much real-life practice. And this type of education is simply not the right one for many.
The last thing you cannot pass by is the time and energy you have to invest in your studies. Spending multiple years on a full-time university course will take a lot of expenses. And some can't afford to wait to start a job with real income.
What happens after university?
Fresh grads have many options after university – some take a leap year and travel to take a break before they dive head first into work-life.
Others will continue their studies to enhance their employability if their field requires it.
And the majority will start looking for jobs or internships in hopes of earning a salary or gaining experience. But this can be pretty challenging right after university: they don't teach soft skills and leave students in the dark about on-the-job expectations and necessary skills.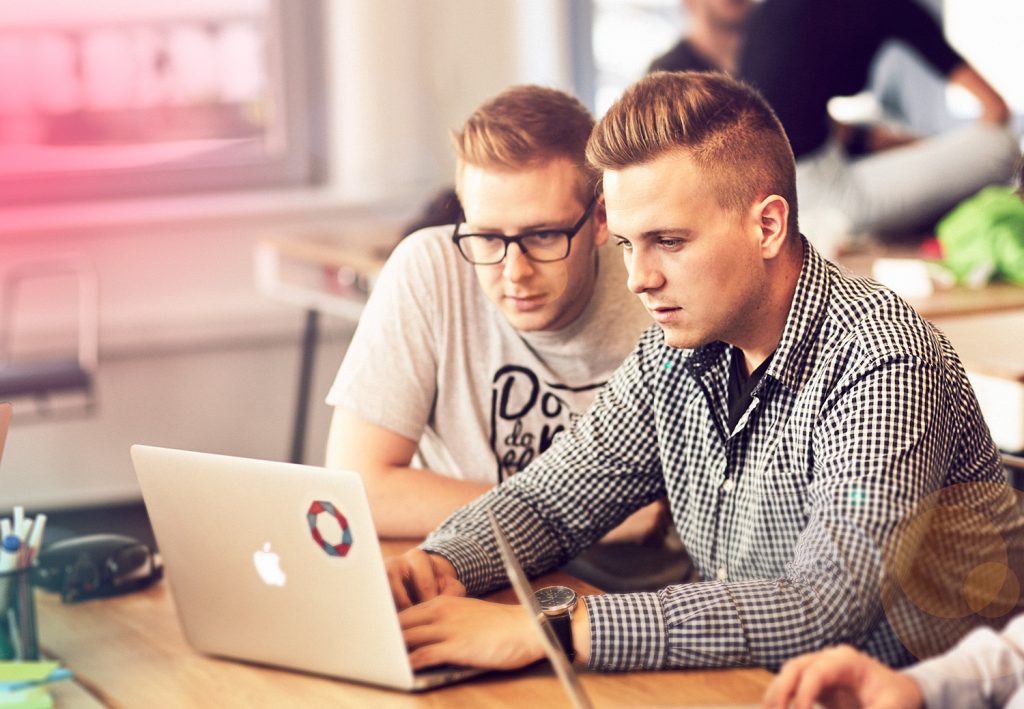 Why do people who want to work in IT choose Codecool?
Work-life is entirely different from what many people imagine it to be and requires many skills universities don't teach. And starting out in IT alone is hard-core. You'll have a real challenge if you have to navigate the first phase of your career alone without a compass, and Codecool provides a solution to that.
Our method is more intense and focused. Our curriculum gives you more practical knowledge and teaches you what employers are looking for. 
And you'll learn differently: instead of traditional, frontal education, you'll learn in a practice-based way, with mentors who guide you with a lot of experience. You'll have support the whole time, but you'll learn by doing, not just listening.
One more thing is getting the most out of your time and money. People who choose Codecool want a quicker route to a great job and a better pay grade, and you simply cannot have this if you go to university.
What do you need to study at Codecool?
People often think they need advanced math or physics to learn to code. Still, at Codecool, there's no need to be a math prodigy to have a career in IT. You don't even need any previous experience with coding.
You can start with us if you know English, have basic logical thinking skills and have the right attitude and motivation.
What are you going to study at Codecool?
The main reason so many people appreciate Codecool is that we teach only practical, in-demand knowledge and skills. Plus, we update our curriculum constantly. We do this to match the quickly changing tech industry and the needs of employers and to give you the tools to help you educate yourself further.
You'll work a lot individually and in a group setting, so you'll be a pro at researching and gathering new skills (an invaluable skill in a field like IT). Still, you'll also learn what it takes to be a great team player and work with agile methods in a team.
And knowing how to learn new things effectively will be one of the most valuable assets in your future career. IT is a field that is constantly changing with new technologies and things to get accustomed to.
Do people leave Codecool? Why?
We've talked about people opting out of uni, but of course, no type of education is universally perfect for everyone. 
Codecool is an intense programming course. Coding, individual work, alternating weeks, a lot of projects, and new situations – some don't understand how challenging it will all be.
This is why we offer a trial period for our Full-Stack Development Course. With this option, you can try coding and check what the school is like without committing to it.
What happens after Codecool?
After you graduate from our Full-Stack Development course, your path is crystal clear: you will start your new IT career.
We offer a job guarantee, which means intense support during your job hunt from mentors and our Career Service Team; plus, if we cannot find you a position in 6 months, your tuition fee will be on us. You'll start to work in a suitable job that matches your skills, personality, and preferences and begin a paid internship. After that, you have a lot of career opportunities ahead as a full-stack developer.
Now to sum it all up in bite-sized info, let's see a comparison.
Is university going to be the right choice for you?
The answer is yes if:
– you're willing to spend multiple years on your studies and can afford it financially.
– you don't mind that your studies won't focus on practice or gathering real experience.
– you want the credibility and the prestige that comes with a university degree.
– you want deep theoretical knowledge that you'll be able to use in the long run.
– you want to work in the academic field later.
– you want to experience traditional university life: parties, exchange programs, clubs, internships, etc.
Is Codecool going to be the right choice for you?
The answer is yes if:
– you want practical, in-demand skills and knowledge.
– you want your education path to prepare you for the demands of a real job.
– you want to have a practice-based teaching method instead of frontal education.
– you want a shorter path to a real IT job and a nice salary.
– you want to have mentors instead of lecturers.
– starting your career is more important to you than getting a prestigious degree.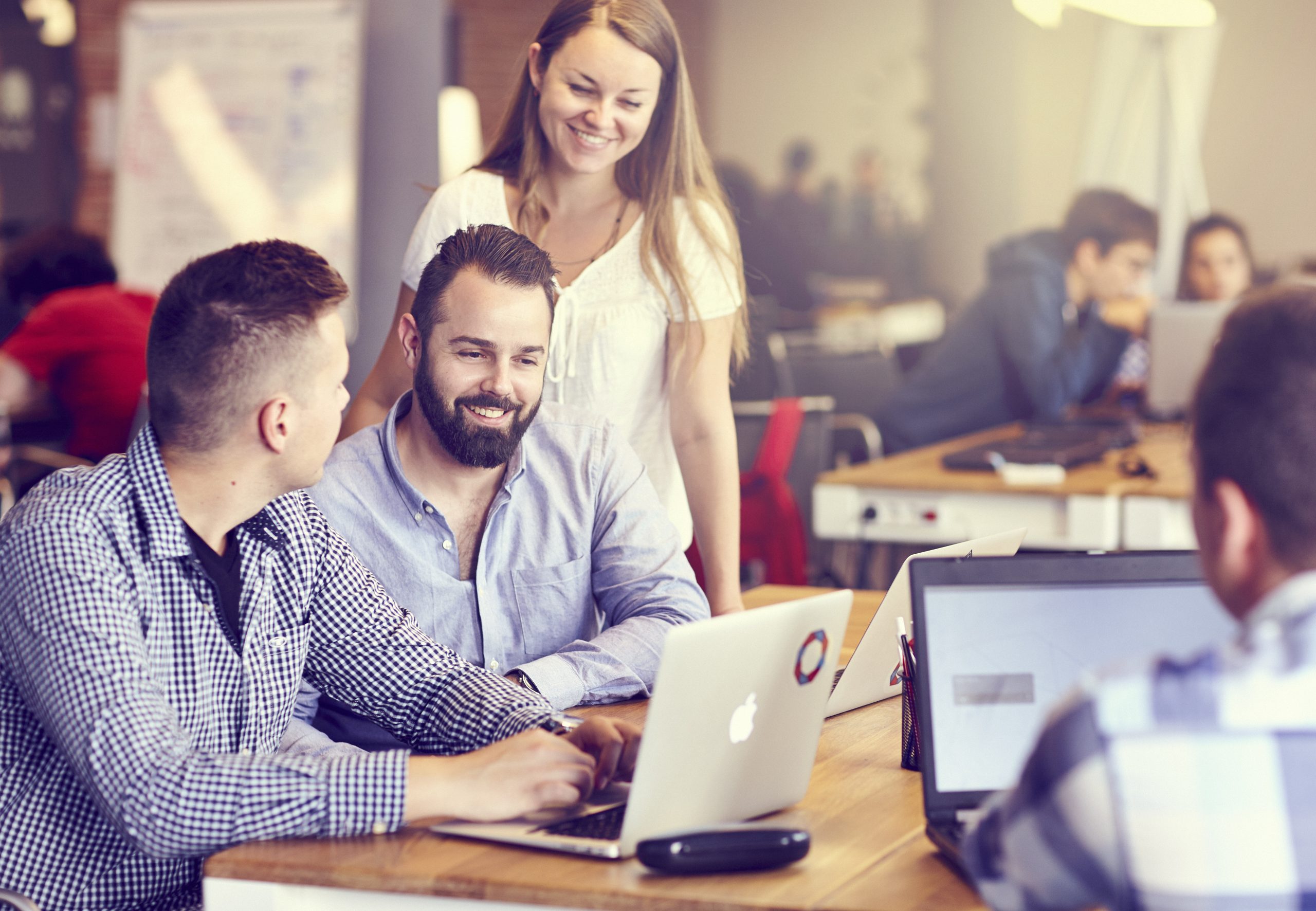 And what about having a good time?
As mentioned earlier, universities seem to be the obvious choice if you want to find friends, good parties and activities, but let us tell you something. At Codecool, we also put a lot of emphasis on the fun aspect.
You can find many like-minded people at Codecool who'll have similar goals in life, which is a true binding force in any community. You'll most likely find learning and coding buddies, connect with your mentors, and even get to know people who could be your future peers.
---
Want to know more about Codecool?
With all-encompassing learning experiences, you'll master several programming languages, the most important technologies, and even valuable soft skills from our pro mentors.
You'll gather real experience with lifelike assignments in an agile work environment, and be prepared to start working in IT right after you finish. 
Ready for the ride and the application? Hit apply.
Got questions? Read our other article focused more on full-stack development courses, which will help you pick the one that's right for you.
Or simply reach out! We can't wait to talk to you soon.