This post is also available in:

Magyar
Polski

Română
In need of a crash course on becoming a software developer? You've come to the right place! We're bringing you everything you need to know about the topic.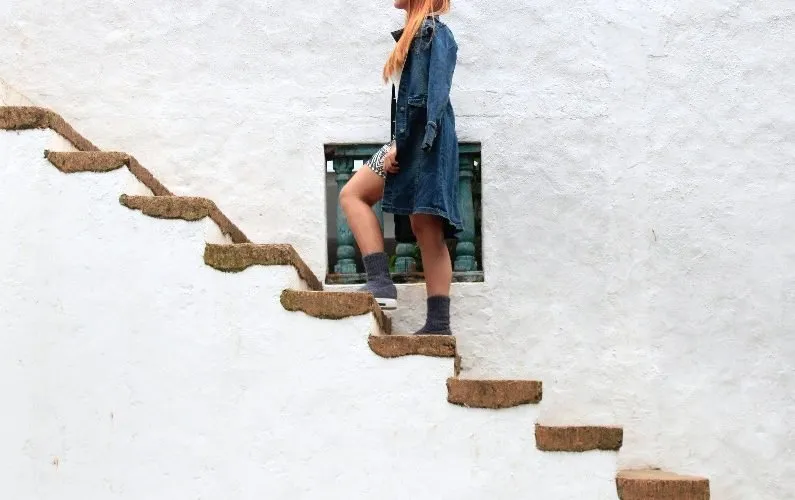 So you've decided to change careers and become a programmer? Congrats! You've chosen one of the most future-proof and most promising jobs out there, in terms of purpose, creative potential, work opportunities, and salaries, too.
You may wonder what it takes to make it and where to start.
We broke down a plan to success in 10 basic steps for you. Follow them carefully, and you'll have every chance to start a new IT career in a year.
But first, let's get something out of the way real quick.
Who can become a programmer?
The answer is short and simple: anybody, who has their mind set on the goal. Learning programming might seem a huge challenge, but it isn't actually harder than learning most other professions from scratch.
Since high level and academic programming skills have been associated with math and physics for a long time, there's an age-old notion that still lingers: that you need academic background or special skills to be successful in tech. But it's time to realise that coding is something you can definitely learn regardless of your background or major. You don't need superhero abilities or good grades in mathematics to start. You can master it over time by learning continuously on the job, while already building your shiny new career in programming.
If you're excited about coding, and putting in the effort to learn doesn't scare you, you're good to go. Having the courage and motivation to start is the first step towards achieving anything, especially a career change. You'll also be able to build on previous knowledge and experience that you bring with you if you're coming from a different field. If you have the willingness, persistence, and some basic logic skills, then you most definitely have everything you'll need to succeed.
What will help, is a well-thought-out plan to be set out in front of you. So let's see the list of 10 steps that could make you end up in successful new tech career!
1. Get ready to start from scratch
Starting fresh in any field requires patience, but it'll be definitely worth it. Even if you're on top of the food chain in your current role, prepare yourself mentally for the big change, and make your peace with having to take a few steps back on the invisible career ladder temporarily.
Take time to consider what your strengths are now, and how they could help you in your new career. Don't worry if you can't see how one thing will play into the big picture just yet. Your experience and learnings from your past will definitely be useful.
Still, prepare to face new challenges and unforeseen situations by gathering some motivation. If you want to become a programmer without any previous experience, perseverance and curiosity should be among your qualities.
Get in the headspace of learning and personal growth, and you'll be all set to give it a go.
In order to be able to progress at coding, you'll have to have some English skills.
Why? Because programming languages are designed to be used in English. Also, most resources, documents, commands, configuration files, error messages, and conversations with other developers will most likely be in English, too. Moreover, if you know English at a professional level, you will not be geographically linked to your home country on the job market.
Consider that at least medium-level English will be required, so that you can cope with daily challenges in your new job as a programmer.
Not confident your English is good enough yet? No worries, just make sure you brush it up quickly. Start watching movies, listening to (programming) podcasts and reading online (tech) forums and books in English, download some language learning app to your phone and spend a few minutes everyday with it, or go for a short but intense language course to bring your English skills up to about medium level. 
3. Find your mentors and community
You can find a million online programming courses with great learning materials. But a live online or offline course, where you have professional mentors supporting your mastery-based learning journey with a growth mindset is a whole different deal. Your mentors will be able to give you detailed, personal feedback and advice, and help you stay on track with your goals. They can also help you manage your time better, so you actually finish with your studies much earlier, than if you'd try to lead, motivate and teach yourself all alone.
Also, having a community of students around you at a proper coding school and a fun atmosphere can boost your motivation, bring you new friendships, and teach you how to work in agile development teams – just like you will in your future tech job. 
Inspiring mentors and a new student community can help you later in navigating work-life in your new field, too, by providing a solid support system and opportunity to share the experience.
4. Own your learning journey
While professional mentors can help you keep you on track, and provide you with support whenever you need it during your learning journey, mentors won't do all the work on your behalf.
The more work you put into your own learning, the better the result will be. So you should start feeling responsible for your own learning, and let the laid-back, "it will happen to me anyway" attitude go you that you may have got used to at school before. The learnings you gain this way will be practical, usable knowledge that will stick with you, and will be easier for you to apply in new challenges.
So it's actually better to avoid programming schools where they offer teaching instead of mentoring, and lectures instead of workshops and project work. It does definitely take more work and effort to study at such a school, but it'll be well worth your time and money in the end because you'll have the proper knowledge and skills you need. 
5. Stack up programming languages
Programming languages evolve at a rapid rate and employers demand more and more. Out of the dozens, even hundreds of languages, some are much more popular than others, but it can be tricky to pick what to learn first. If you want to increase your chances considerably, invest your time and efforts in learning some of the most popular programming languages. 
Picking a good full-stack development course can take off the burden of making this choice from your shoulders. You can study 4 to 6 languages in a year, and if they have a tried-and-tested curriculum, they know exactly which ones to start with.
Look for courses and schools where you even get to opportunity to pick your own specialisation around the end of the course. By then you'll already see which programming knowledge or IT career interests you most, where you'd like to deepen your knowledge.
6. Build a solid project portfolio
For tech jobs, HR people will be very interested to look at your programmer's project portfolio, besides checking out your CV. But while writing a CV should take more than a few hours, building a solid portfolio obviously takes a lot more time, effort, planning and organisation. So you better start working on it from the very beginning of your learning journey.
You may wonder how you can even a project portfolio when you're just learning programming and will have no relevant work experience by the time you finish your programming course. How come, that even juniors are expected nowadays to have experience? Is that even a realistic expectation?
Well, the IT job market is full of opportunities, but it's also a very competitive arena. Many times, even for a junior position, you will be required to have certain skills and even experience, to be able to compete with other candidates and make sure that companies pay attention to your application. That's simply how it is today, and it's better to get ready to tackle this challenge, too.
The trick is to work on programming projects during your entire learning journey, and document those projects from the beginning. Even if these are not real-life projects, if they're building on life-like scenarios, involve real, relevant challenges, and are carried out in a serious, professional manner, they can give you an amazing advantage.
So, it's always a good idea to pick a school and a course with a project-based curriculum. The best full-stack courses allow you to complete up to 25 to 30 projects in a single year.
Most IT development projects at companies nowadays are carried out in an agile environment, by agile teams, following agile ceremonies, building on agile frameworks. You may have heard of Scrum already. Well, that's one of these agile methodologies or frameworks, actually one the most popular ones, so it can be a good choice to start with it.
If you want to be successful in your new job as a programmer from day one, and save yourself from some additional struggle finding your place in the agile work environment during onboarding, you better be familiar with agile by the time your start.
You can find a ton of resources on the topic online, but reading about it will never be quite like actually doing the thing. Since you'll be working on your programming project portfolio anyway, try to carry out your projects in an agile way, following agile practices. That way you can make sure to learn from experience, and you'll gain a much deeper and usable agile skillset in the end. 
8. Boost your soft skills
Once in your new dream job as a programmer, you'll face new professional and generic workplace challenges. To deal with those challenges, you'll need to have both hard skills, that is the technical knowledge, and soft skills, which means personal and interpersonal skills.
Why? Most employers will ask you to know software design, programming paradigms, and certain programming languages. But without strong time management, conflict resolution, presentation, or constructive feedback skills you'll not be able to communicate effectively with your colleagues, to be organised, and to be a great team player.
Focusing on soft skills, realising your shortcomings, and improving on them head-on will give you wonderful advantages later. They will differentiate you from other candidates already during the job interviews – also because HR people and most employers are putting a lot of focus on them.
So, be careful: you could be a programming prodigy and have all the technical knowledge in the world, but if you miss vital interpersonal and soft skills, you'll probably miss out on a lot of opportunities. Work on them, on the other hand, and you'll become the programmer everyone wants to work with at your new workplace. 
It's one thing to get ready for a new programmer's job, and it's a totally different piece of cake to find and land it.
You can choose to do it on your own, and do all the research, selection, preparations, applications, interviews, waiting and follow-up by yourself.
Or you can decide to save yourself from the trouble and pick a programming course with a job guarantee. This way, you'll only need to show up at interviews that are organised for you, be your best self, and then accept the offer you like best.
Research and compare available opportunities, offers, and guarantees in advance, and go for the one that fits your means and needs best.
10. Play it wise with the financials
This one may sound even harder than then getting a job guarantee, but it's a super important one. If by now you've decided that you'd like to go for an immersive course, like a year-long full-stack development training, with pro mentors, quality curriculum, and methodology, and a job guarantee, then you're already planning a serious investment into your future. If you can easily afford such that investment anyway, then you're good to go. But if you're like most people and could use some financial help, then make sure to consider your options before jumping into any commitment.
Check out available student loans and government programs aiming at improving the digital literacy of citizens in your country. Also look out for scholarships and flex payment options offered by programming schools on your shortlist. A smart post-payment setup might let you pay for your studies later, only when you're already earning a nice programmer's salary in your new tech job. On top of post-payment, look out for the option to pay in instalments, so that you can actually finance your course fee from your monthly income, without having to take a loan to be able to pay the whole fee in one go.
The key thing here is to think carefully ahead, consider your options, and go for the one that you feel most comfortable with. It's an important decision, so don't rush it.
Are you ready for your new career? All inspired by the possibilities mentioned? 
Check out our 1-year full-stack development course with a job guarantee, and post-payment option, and an all-encompassing learning experience. You'll learn 4-6 programming languages, the most important technologies, and even valuable soft skills from our pro mentors, while working on your kick-ass project portfolio. You'll become a developer that will impress at interviews and in your new job from day 1.
Ready for the ride and the application? Hit apply.
Got questions? Reach out! Can't wait to talk to you soon.