This post is also available in:
Deutsch
English

Magyar
Știți ce este un full-stack și ce locuri de muncă poate obține un dezvoltator full-stack? Au o mulțime de oportunități, iar noi suntem aici pentru a te ghida prin ele.
Când ești pe cale să înveți o nouă meserie sau să începi o nouă carieră, vrei să te asiguri că drumul pe care îl alegi este unul de viitor, nu-i așa?
Să devii dezvoltator full-stack este o alegere pe care sigur nu o vei regreta. Este ca și cum te-ai transforma într-un briceag multifuncțional în lumea codurilor. Ca să nu mai vorbim despre numeroasele oportunități pe viitor și specializările la mare căutare.
Deci, nu este o surpriză că, cursurile pentru a deveni dezvoltator full-stack sunt atât de populare. Totuși, dacă nu este clar ce ți-ar putea rezerva viitorul ca junior, nu-ți face griji. Suntem aici pentru a te pune rapid la curent.
Să vedem cum arată opțiunile de carieră ale unui dezvoltator full-stack junior în anul 2022.
Ce înseamnă full-stack?
Dacă termenul "full-stack", este nou pentru tine, trebuie să știți că nu ești singurul. Acest termen nu este folosit prea des în discuțiile de zi cu zi.
Pe scurt, "dezvoltare full-stack" se referă la combinația dintre cele două ramuri principale de dezvoltare software: front end și back end.
Front-end este, de exemplu, ceea ce un utilizator poate vedea și interacționa în cadrul unei aplicații web. Este interfața vizuală care captivează utilizatorii finali.
Back-end-ul, pe de altă parte, se referă la servere, baze de date și arhitecturi interne. Este partea ascunsă, nevăzută a unei aplicații cu care utilizatorii finali nu interacționează niciodată.
Dar să fii dezvoltator Full-Stack înseamnă mai mult decât să lucrezi în aceste două medii.
Cine sunt full-stack developerii?
Dezvoltatorii Full-Stack au o imagine de ansamblu complexă a întregului proces de dezvoltare. Ei văd conexiuni pe care alți developeri mai specializați le pot omite. Capacitatea lor de a lucra atât cu front-end-ul, cât și cu back-end-ul le permite să obțină roluri de Full-Stack Developer, care este o categorie în sine în lumea tehnologiei. În plus, natura lor versatilă și polivalentă le permite să aleagă dintr-o serie de specializări și diferite căi în carieră.
Așa că te-ai putea întreba:
Care sunt opțiunile de carieră pentru un jr. Full-Stack Developer?
1. Full-Stack Developer
2. Front-End Developer
3. Back-End Developer
4. Web Developer
5. Test Automation Engineer
6. DevOps Specialist
7. Java Developer
8. Cybersecurity Specialist
Hai să începem cu ce e deja evident. După ce termini un curs de full-stack developer, ai putea deveni (da, ai ghicit) ….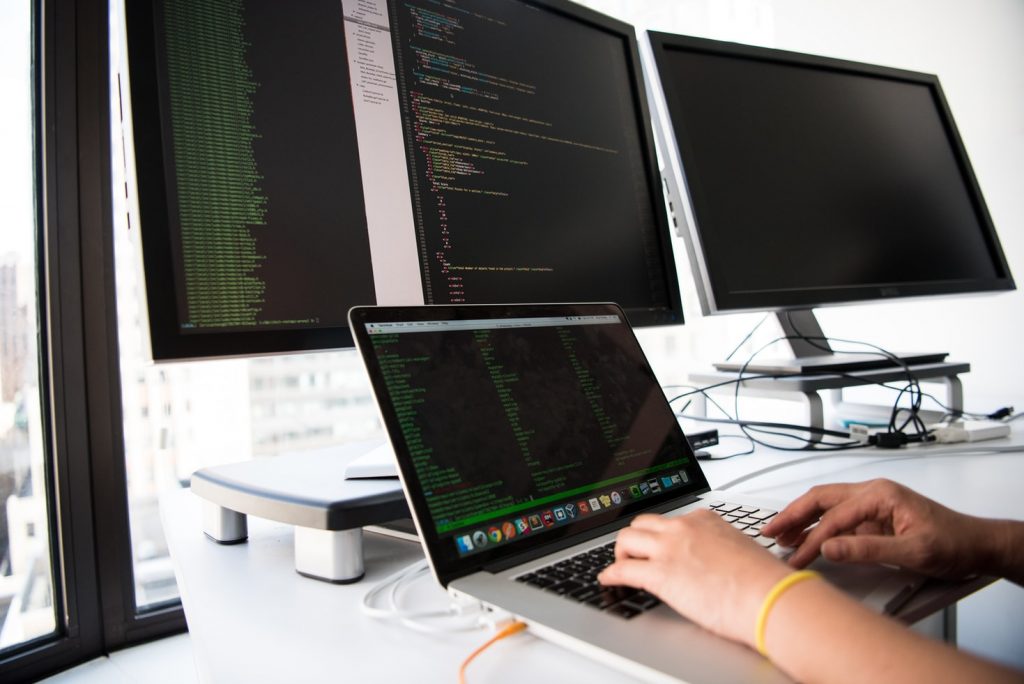 1. Full-Stack Developer
Ce face un full Full-Stack Developer?
Ei bine, candy lucrezi ca Full-Stack Developer, atunci ești acel cineva care:
lucrează atât cu partea de front-end, cât și cu partea de back-end a unei aplicații
este un maestru al mai multor limbaje de programare
face tranziția de la o tehnologie la alta, fără probleme
gestionează baze de date și servere
comunică cu dezvoltatorii specializați, echipa de design grafic și clienții, pentru a livra cel mai bun produs posibil și pentru a reduce timpul folosit pentru comunicarea în echipă
ține pasul cu tehnologiile noi apărute care pot ajuta nevoile afacerii tale
Trăsături care te fac un Full-Stack Developer foarte bun
Un Full-Stack Developer foarte bun este cineva:
Investigativ
Curios
Creativ
Original, gândește out-of-the-box 
Sunt Developerii Full-Stack la mare căutare?
Pe baza tendințelor pe care le vedem în industria tehnologiei, dezvoltatorii Full-Stack în special vor continua să fie foarte doriți de angajatori.
Sunt profesioniști care pot realiza singuri mai multe lucruri, ceea ce este foarte valoros pentru companiile de astăzi. Dezvoltatorii full-stack accelerează și simplifică procesul de dezvoltare, care funcționează bine cu bugete mai mici și accelerează digitalizarea.
În plus, un articol de pe TechCrunch menționează că dezvoltatorii Full-Stack s-au dovedit vitali pentru afaceri în timpul crizei Covid-19. Rolurile lor sunt esențiale în conturarea viitorului, care cu siguranță va fi digital. Așa că este întotdeauna o idee bună să te urci în trenul plin.
2. Front-End Developer
Până acum am stabilit că front-end-ul este partea pe care o vede utilizatorul, aspectul vizual al unei pagini web sau al unei aplicații. În calitate de dezvoltator full-stack, poți alege să te specializezi în pe front-end și să creezi soluții vizuale extraordinare pe care oamenii să le privească cu plăcere.
Ce face cu adevărat un Front-End Developer?
Odată ce alegi această cale, vei aduce designul și funcționalitatea împreună, în task-urile tale zilnice. Vei fi responsabil pentru structura, aspectul, conținutul și comportamentul a ceea ce văd utilizatorii atunci când deschid o pagină sau o aplicație. (Este important să reții că, chiar dacă dezvoltatorii front-end se ocupă de partea vizuală, nu este același lucru cu a face web design.)
Obiectivul tău va fi acela de a lua un design și de a-l integra în ceva funcțional, de a face aplicațiile responsive și să performeze excelent pe diferite dispozitive.
Veți face acest lucru prin:
optimizarea graficii și a vitezei paginii
menținerea coerenței brandului
dezvoltarea de funcționalități
efectuarea de teste funcționale.
Trăsături care te fac un bun Front-End Developer
Un Front-End Developer bun e cineva care e:
Artistic, creativ
Empatic
Cineva care gândește out-of-the-box
Investigativ
Se întâmplă să intri pe site-uri sau utilizezi aplicații și să observi des probleme de responsivitate sau de design? Atunci s-ar putea să-ți placă, dezvoltarea front-end.
Dezvoltatorii front-end ar trebui să aibă o înțelegere complexă de tip user design thinking (gândire orientată spre utilizator) și să aibă în vedere permanent accesibilitatea. Ei sunt cei care pun întrebări precum "Unde ar funcționa cel mai bine o anumită funcție pe site?" sau "Unde ar merge utilizatorii pe site pentru întreprinde o anumită acțiune?"
Veți fi în top pe zona de front-end dacă ai ochi buni pentru detalii și design și deții abilități interpersonale excelente. Dezvoltatorii front-end trebuie să fie capabili să prezinte și să discute despre proiecte, să susțină și comunicarea cu clienții, precum și cu alți specialiști și echipe. În funcție de companie și de jobul specific, li se poate cere chiar să cunoască ceva design, wireframing, testare A/B sau chiar ceva UX (User Experience).
Ce limbaje de programare folosesc dezvoltatorii Front-End?
Într-o zi obișnuită, programatorii front-end lucează cu:
HTML (Hypertext Markup Language) – pentru a defini "unde" și "ce", cunoscut ca și structura paginilor web
CSS (Cascading Style Sheets)-  conferă o stilistică paginilor web pentru a le face atractive și plăcute ochiului, prin aspect
JavaScript – pentru a crea magie și pentru a îmbunătăți site-urile cu elemente interactive
Framework-uri front-end de actualitate
Librarii precum React, Angular sau Vue pentru a utiliza JavaScript mai repede și mai ușor
În plus, ei folosesc și tehnici pntru:
Search Engine Optimisation (SEO), și
Web Performance Optimisation.
Acestea sunt doar bazele programării în front-end. În plus, dezvoltatorii front-end din 2022 ar trebui să fie pregătiți să aibă o înțelegere mai aprofundată a ecosistemului front-end.
Sunt dezvoltatorii Front-End la mare căutare?
Viețile noastre devin din ce în ce mai digitale, iar pandemia a catalizat și mai mult această tendință. Deci, dezvoltatorii front-end vor fi la mare căutare și în 2022.
În plus, și alte oportunități super-interesante îi așteaptă pe viitorii profesioniști front-end, deoarece din ce în ce mai multe companii cer cunoștințe tehnice despre animații 3D și 2D cu WebGL, realitate virtuală (VR) și chiar realitate augmentată (AR).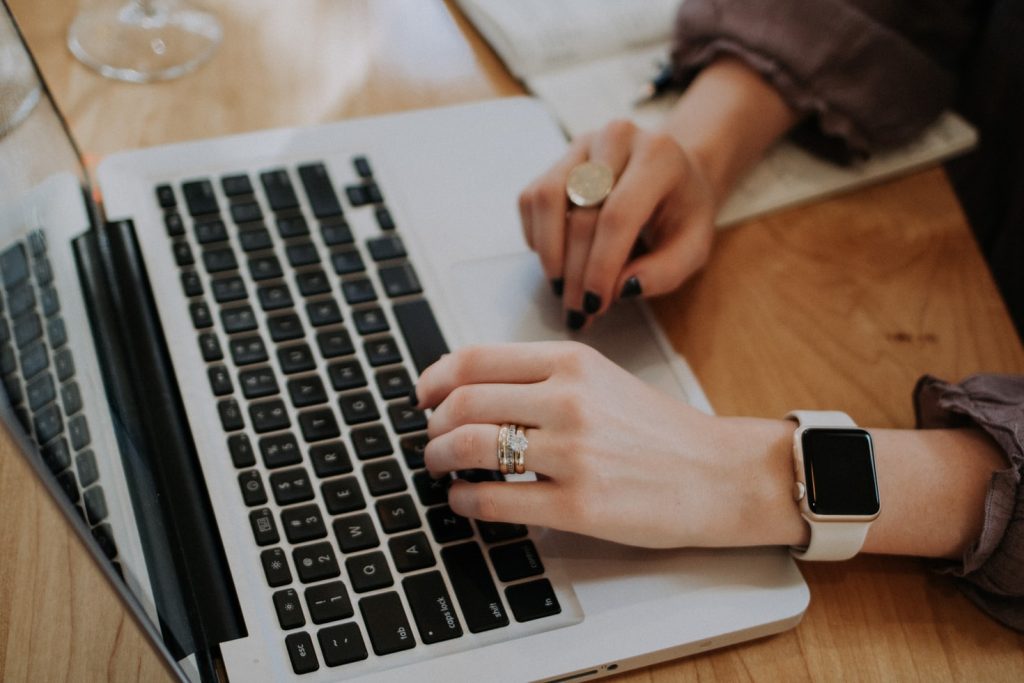 3. Back-End Developer
Așadar, în timp ce front-end-ul dedică toată atenția utilizatorului, back-end-ul se ocupă de partea de servere, care este precum creierul unui site sau al unei aplicații.
Dacăalegi să te alături într-o zi comunității de dezvoltatori back-end, vei proiecta, repara și modela aspectele din spate ale produselor digitale pe care utilizatorii nu le văd niciodată, ci doar se bucură. Un back-end perfect construit este inima produselor digitale complexe.
Dacă partea din spate nu este corectă, atunci nici produsul nu este corect. Deci, dezvoltatorii back-end joacă roluri cheie în procesul de dezvoltare.
Ce fac de fapt dezvoltatorii Back-End?
Va fi rolul tău să faci ca la apăsarea unui buton pe o pagană web totul să decurgă perfect pe partea de server. Tu vei:
Scrie cod de foarte bună calitate
Testa și face debug pentru a te asigura că totul decurge perfect
Menține bazele de date
Gestiona interfețele programelor de aplicație (APIs)
Aspecte care te fac un super Back-End Developer
Atenția la detalii
Indiscreția
Curiozitatea
Organizarea, îți place să lucrezi într-un mediu structurat
Îți place să intervii în procese pentru a le îmbunătăți? Dacă puteți comunica bine despre problemele pe care le descoperi de obicei și ai o dorință înnăscută de a rezolva provocările, atunci dezvoltarea back-end va fi o profesie care îți va plăcea.
Este o carieră interesantă, dinamică, care poate deveni destul de analitică și complexă. Și un dezvoltator back-end joacă un rol esențial în orice echipă de dezvoltare. Va fi un drum provocator și interesant,  în care îți vei putea folosi gândirea logică și abilitățile creative de rezolvare a problemelor.
Ce limbaje de programare și framework-uri folosesc Back-End Developerii?
Pentru ca serverul, aplicația și baza de date să comunice între ele, dezvoltatorii back-end folosesc mai multe limbaje de programare și instrumente. Vom enumera câteva dintre cele mai populare aici, dar reține că există o mulțime de limbaje, instrumente și framework-uri pe care le-ai putea învăța. Chiar și așa, unele sunt mai populare și mai utilizate decât altele.
Dezvoltatorii back-end vor dezvolta aplicații folosind limbaje preucum:
Python
Java
Node.js
Ruby
.Net sau 
PHP.
Pentru diferite limbaje de programare pe partea de server, dezvoltatorii back-end lucrează și cu diferite framework-uri (librării ale limbajelor care ajută la construirea configurației serverului), cum ar fi:
Django și Flask pentru Python
Express.js în Node.js
Spring pentru Java
Ruby on Rails pentru Ruby sau
.Net pentru C#
Sunt developerii Back-End Developers căutați de companii??
Oh, cu siguranță te vei distra pe piața locurilor de muncă ca și Back-End Developer, chiar și dintr-o poziție de junior.
Statisticile de la Biroul Forței de Muncă și a Statisticii din Statele Unite arată că nevoia de  dezvoltatori Back-End va crește cu 13% până în 2028, mulțumită popularității dispozitivelor mobile și a industriei de e-commerce.
4. Web Developer
În calitate de web developer (dezvoltator web), vei putea să construiești site-uri web de la zero și să te ocupi și de partea de mentenanță. Vei colabora cu designeri, clienți și ați stakeholderi pentru a înțelege cerințele și pentru a da formă unei viziuni – un site web aspectuos, performant și funcțional.
Ce face de fapt un Web Developer? 
Vei pune întrebări de genul: "Cât de vizitat va fi site-ul tău?", "Cu ce scopuri vor folosi vizitatorii site-ul?" sau "Cu ce tipuri de tehnologii e nevoie să fie compatibil?"
You'll collaborate with designers, clients and stakeholders to understand the requirements. Then, on top of the front-end aspects of a site, you'll also care about factors like data storage, server connections, and other back-end aspects.
Traits that make a great Web Developer
Similarly to Front-End Developers, a Web Developer should be:
Creative
Empathetic
An out-of-the-box thinker
Investigative
Which programming languages and technologies do Web Developers use?
Though web developers work specifically with internet-based technologies, they use similar languages and tools as other developers do.
Web Developers work with programming languages like:
HTML

,

CSS

,

Python,

Java,

Node.js,

Ruby,

.Net,

or PHP.
They will use other languages too, to set up the technical aspects of websites, like user authentication, databases or email services. To tackle all this, they'll use several essential tools like:
code and text editors (Atom, Sublime Text, Notepad++ or Vim),

prototyping tools (Figma, Sketch or Adobe XD), and

version control systems

like Git

to build the code that presents the data.
Are Web Developers in demand?
It's a lucrative decision to learn web development and start out in this field. On top of being rated one of the top 25 tech jobs in 2021, the number of web development roles in the US are expected to rise by 8% between 2019 and 2029. All this is due to the fact that mobile devices and e-commerce platforms are booming in popularity. So there's a huge demand for developers who can create products for these platforms.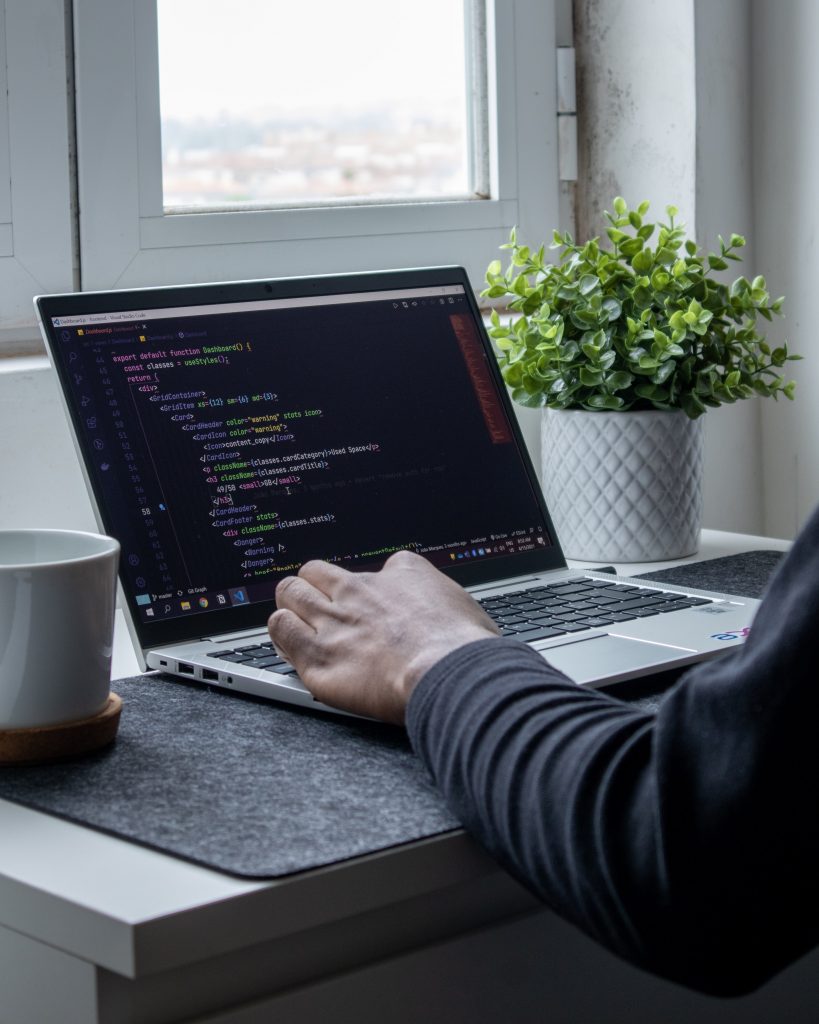 5. Test Automation Engineer
As a full-stack developer, you can go the quality assurance (QA) way too. You could build your career as a Test Automation Engineer and focus on creating technologies that make testing and debugging a more seamless, quick, and easy task.
What a Test Automation Engineer actually does
Your work could prevent bugs and embarrassing mistakes that end-users often face. These hiccups can be detrimental to any brand's image but could be even more fatal for the banking or healthcare industry's digital solutions.

This role is essential in software development, as products cannot go out live without testing first. Test Automation Engineers are also in high demand because they:

can replace manual testing processes,

benefit large projects by speeding up the testing process and automating repetitive tasks, and

create tests scripts that can be reused during multiple iterations and later projects, too.
Traits that make a great Test Automation Engineer
Assertive, empathetic

Ability to see different perspectives

Curious

Well-organised

Patient


Do you consider yourself a critical thinker? Any job in the quality assurance department will demand great critical thinking and analytical skills. But a  job as a Test Automation Engineer will require you to have some flexibility too, to decide between and use different testing methods and technologies depending on the project.

Furthermore, good communication and interpersonal skills are especially important in this role, as you'll be responsible for pointing out mistakes in processes to multiple people from developers to stakeholders.
Which programming languages and technologies do Test Automation Engineers use?
There is a lot of variance between how companies do testing. In general, a Test Automation Engineer should have solid coding skills to design and implement different automated solutions. Here are a couple of languages you could be using in this role:
C#

Python

Java

Perl

SQL

XML

HTML

CSS
On top of programming languages, Test Automation Engineers should have expertise with automation tools like Selenium, to ensure flawless execution of browser-based web application automation testing.
Are Test Automation Engineers in demand?
It's a field that's definitely on the rise and very sought-after. The world is becoming more digital with each passing day, and large companies are accelerating their digitalisation too.
This means more software, more applications and more digital products. The testing solutions need to keep up with this acceleration, hence, test automation is expected to stay an in-demand, future-proof career option for many years to come.
6. DevOps Specialist
Mixing the words 'development' and 'operations', DevOps is much more than the description of a single specialist or tool. In short, DevOps is more like a philosophy or a methodology without a strict framework.
It's a way of working that brings various teams (developers, Quality Assurance, Performance and others) together to deliver better products faster. A DevOps specialist helps their teams and organisation get there by facilitating a continuous feedback loop. (If you want to dive deeper into DevOps, be sure to check out our previous blog post on the topic.
What a DevOps Specialist actually does
In this new approach, a DevOps Specialist will be the mix of a facilitator and mediator. They play a key role in paving the way for organisations to adopt this new way of working, and won't ever say the words "It's not my responsibility." 
Furthermore, they are the ones operating and monitoring the digital products delivered by the development team. So in their roles they perform constant maintenance and monitoring activities, too.
Traits that make a great DevOps Specialist
Flexibility

Assertivity, empathy

Great communication and collaboration skills

Responsibility

Patience
What hard skills and tools do DevOps Specialists use?
To be successful in implementing DevOps, specialists need to be clear on the various stages and the tools that can facilitate those stages. To be on top of their game, DevOps specialists should have practice with a scripting language and possess a thorough understanding of:
systems,

automation tools,

CI (continuous integration) and CD (continuous delivery) tools,

configuration management

source code management,

version control systems, and

project management tools.
Bringing together all these aspects, DevOps Specialists sit with different teams daily to find pain points, and to bring about solutions that can help the entire organisation work better. So it's no surprise that great soft skills are essential to do this job right.
Are DevOps Specialists in demand?

Most companies have started adopting DevOps practices making DevOps Specialists one of the most sought after roles in the IT sector today.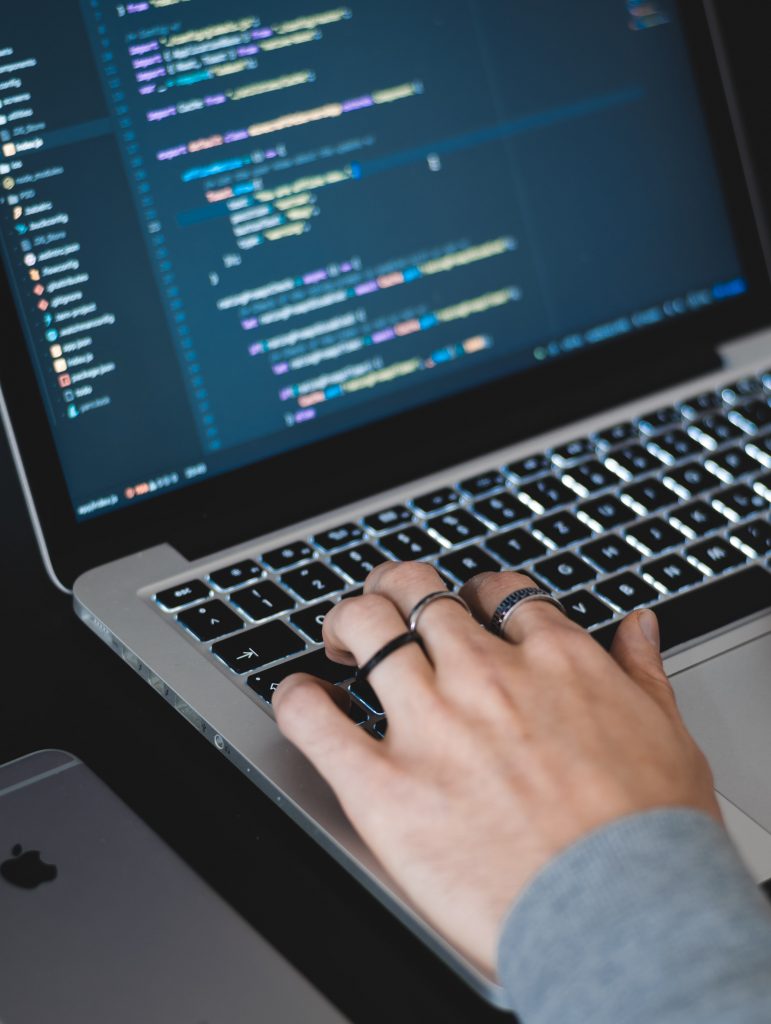 7. Java Developer
Java is one of the most widely used programming languages in the business world right now if you approach it the right way. It's an amazing career opportunity and a super sought-after knowledge.
What a Java Developer actually does
Java developers hold in their hands the opportunity to develop an increasingly wide variety of software and digital products, like:
Android apps,

enterprise apps,

desktop apps,

web apps,

robotics solutions,

smart cards, and

computer games.
Which programming languages and tools do Java Developers need to know?
Java developers have to have experience with:
Java (surprise, surprise!)

Databases and web storage

Spring

Web Architecture

Git & GitHub versioning systems
Are Java Developers in-demand?
Many industries and tech giants like IBM and Google use Java as their primary programming language. Thus, Java Developers – thanks to their popularity, versatility and adaptability – are in super high demand. Thanks to the large commercial outputs of these companies, Java has been catapulted into the heart of commercial development. So Java Developers are expected to stay in high demand for many years to come.
8. Cybersecurity Specialist
Cybersecurity Specialists are like sophisticated watchdogs in the digital age. They shield development processes and complex IT systems against attacks and vulnerabilities. It's a complex, challenging position as it requires the ability to think ahead of time. When the worst-case scenario hits, the Cybersecurity Specialist should be ahead of the curve with solutions and options to counter the attacks.
What a Cybersecurity Specialist actually does
In this role, you could create and implement audits to notice the pain points of security systems. The role is essential for noticing vulnerabilities across computer hardware and software systems and to make sure they're up-to-date and strengthened.

What's more, security specialists can be responsible for keeping their co-workers up-to-date on security best practices, and for continuous monitoring to look for anomalies in the systems.

Traits that make a great Cybersecurity Specialist
A Cybersecurity Specialist is usually someone who is:
– an organised, detail-oriented thinker
– analytical
– assertive
– well-structured in their work

In this position, your ability to see systems through and notice risks will be essential. You'll be able to do this job right with structured, analytical thinking skills and a keen eye for details.  Plus, you'll need to have an overview and a comprehensive understanding of the IT technology systems of large organisations. This is a complex task, where programming basics will aid you to do your job right.
Which technologies and soft skills do Cybersecurity Specialists use?
According to the Cybersecurity Guide, Cybersecurity Specialists are hired as much for their great soft skills as for their technical skills, because they need to be comfortable in a world that's constantly moving. They need to be adaptable and should be able to wear many hats depending on the size and shape of the organisation they work in.

On top of these necessary soft skills, Cybersecurity Specialists should possess some basic programming skills, and are usually pros at:
network and data security,

setting up and maintaining firewalls,

encryption technologies,

security operations centers (SOCs),

authentication, and

various operating systems.
Are Cybersecurity Specialists in demand?

With digital technologies rapidly evolving, cyber-attacks are becoming more sophisticated too. And cyber security is becoming an increasingly important part of IT. Just think about how vital data security is for banks or medical institutions. This tendency is not about to change soon.
Ready for your new career?
If you're excited about any of the above-mentioned career options, consider applying to Codecool's flagship Full-Stack Development course. It could open up all the above-mentioned opportunities for you and more.

Our Full-Stack Development Course comes with a job guarantee and a post-payment option. So you can choose to pay for the course only after you finish, and are already earning a nice salary in tech. 

With this all-encompassing learning experience, you'll learn several modern programming languages, the most important technologies, and even valuable soft skills from our pro mentors.

You'll work on your kick-ass project portfolio throughout the course, and gather real experience with lifelike assignments in an agile work environment. 

Ready for the ride and the application? Hit apply.
Got questions? Read our other article focused more on full-stack development courses, which will help you pick the one that's right for you.
Or simply reach out! We can't wait to talk to you soon.