If you've spent some time on our website, or you've met our ads online, you've probably seen us mention 'the Codecool vibe'. We talk about this benefit often, because studying at Codecool will for sure feel different than any other school or education system you've tried.
But how can a feeling be defined? It's certainly easier to tell you what technologies, topics, or soft skills we'll cover during our courses.
Still, we want to give it a try. So join us for just 4 short minutes, and allow us to introduce what it's really like to be a Codecooler.
The basics, in a nutshell
Behind this beloved vibe, you'll find our pro mentors, cool campus, method, and 4 core values that we've long ago defined:
The first is Courage: to explore new things and to push our limits.
Second comes Transparency: in sharing information and expressing ourselves.
Third, Quality: because this is what we strive towards in everything we do.
And last but not least, Fun: because when you enjoy what you do, you will be even better at it.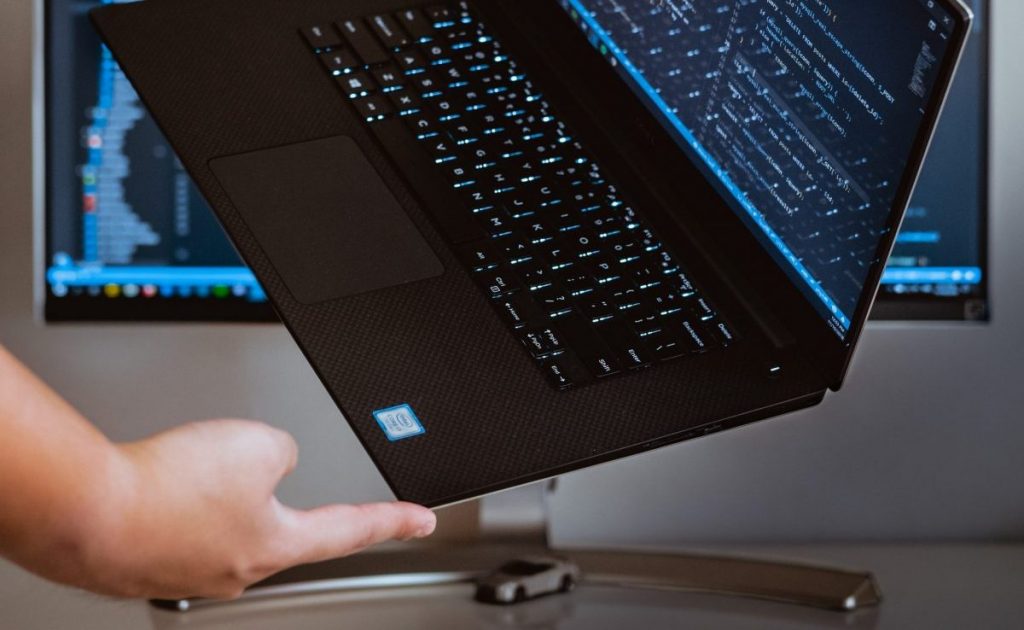 When you join Codecool and take part in your first orientation training, you'll hear us mention these values. Truth is, even new Codecoolers can list them when they meditate on it long enough. That's because these values are so intertwined with everything we are, and everything we do here, that you'll feel it from the very first moments. 

Together, our values actively create our atmosphere and vibe behind the scenes, and as an invisible compass, they keep us on the right path at all times. So let's jump in and explore them, one by one.
1. Courage: you'll step out into the unknown, and enjoy it
'Courage' comes first because we step out of our comfort zones often, and we'll encourage you to do the same. But don't think for a second that we're always happy to do this, nuh-uh. It's just that we've been through enough to know that you can't have deep learning without trying new things.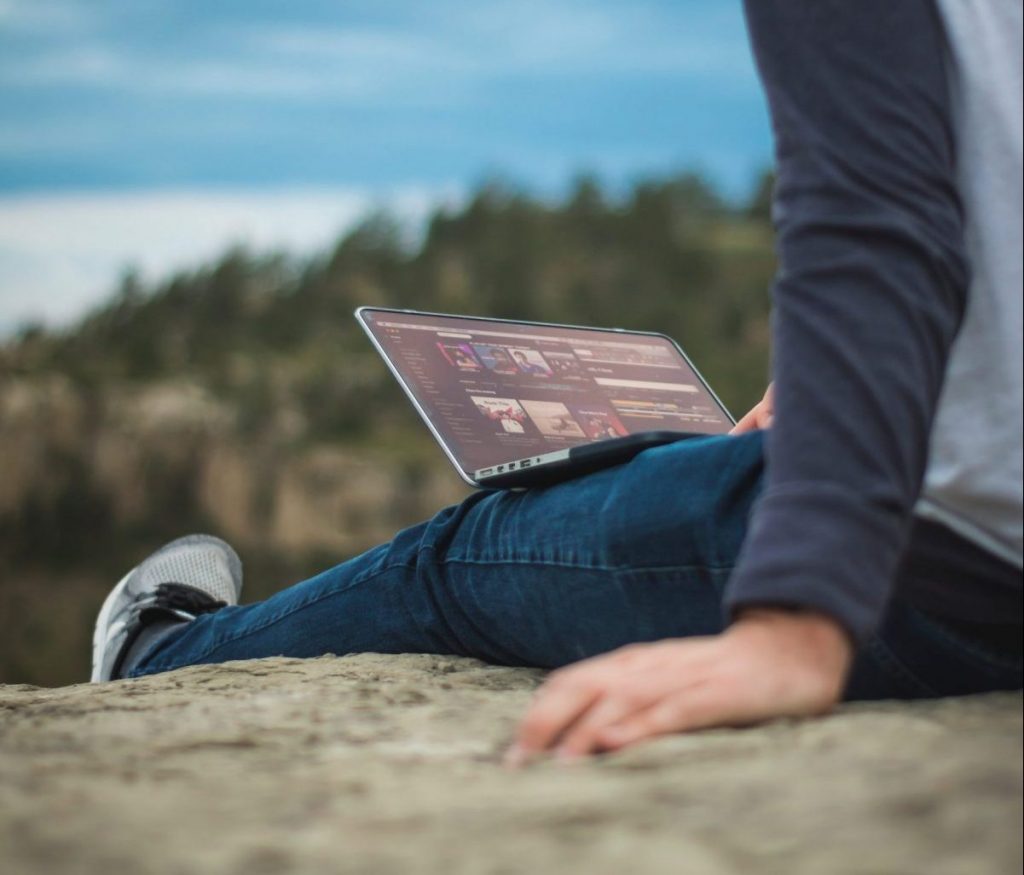 When you join Codecool, you gain a community where everybody is either adopting or actively encouraging a growth mindset. This means that we all believe in hard work and dedication, instead of luck, assumed intelligence, or talent, and choose to look at failures as learning opportunities. Your courage, belief system, and actions are what create your reality. And at Codecool, you'll get to live this mindset to the fullest: the more work you're willing to put in, and the more you believe you can do it, the better your results will be. And through the whole process, we'll be there supporting you and believing in you, so you can start to believe in you, too!
Trying something new and failing at it won't be a capital letter failure anymore. It will become a valuable lesson, an opportunity to find a better way to do something, which is one of the best things you can have while studying something new. We'll actively rephrase 'fixed mindset' statements like "I'm not smart enough to solve this problem" to "I just haven't found a way to solve this problem yet". Plus, with your mentors' support, and some new friends who are rowing in the same boat, failing just won't seem so intimidating anymore.

You'll feel empowered, gain courage, and get hungry for more.

You'll be in what we call the 'learning zone' the whole time, which is a wonderful place between your couch and the exam room. It's outside your comfort zone already, but still not in the 'panic zone' where things seem too intimidating to try. You'll dip your toes in some new ponds while you learn, and recognise that it's all doable. Not because the stars aligned perfectly for a second, but because you gave it your all, and tried.
2. Transparency: honesty is the best policy
The word 'Transparency' may seem like a fancy version of honesty, but it's so much more than that.

The way we see it, transparent, honest communication happens when there's a safe space where anything goes and where mutual trust is present. And this is the type of environment you'll learn in at Codecool.

We'll make sure to tell you everything upfront and to bring up even the toughest topics, so we can talk about them openly. You'll study in an atmosphere where it's safe to be open and vulnerable, and where secrets and uncertainties are not present in the process in any way, shape, or form.

To create this environment, we
– recognise and talk about our own mistakes and tensions
– talk about things that are uncomfortable
– communicate in a way that doesn't hurt others
– provide context for everything that happens in and outside the classroom

You'll feel at ease with being your 100% honest self because you'll see us do the same on a daily basis. We're all human, sharing an experience together, and we'll always pay attention to each other's thoughts and needs. Transparent, honest communication will be a part of your everyday life, and we hope that you'll take this practice with you wherever you'll go in the world.
3. Quality: We're willing to go the extra mile
The third value, 'Quality' is on our list because we stop at nothing to help you become a quality programmer that companies will love to work with. In order to do this, we maximise our time and efforts, and strive to provide exceptional education.
In order to have continuous quality, we always experiment with new things. We take risks, identify mistakes, and use them to our advantage. We focus on solutions and do future-based thinking – when facing challenges, we focus on preferred outcomes to show you that a problem is just an opportunity to improve. You'll see us actively seek out new ways to do things, and this is one of our guarantees for continuous quality.
Another guarantee is that we give all the power to you – to decide what feels right in your learning path, to take charge of projects, and to be the co-creator of your own journey. We'll always be happy to hear your feedback, will align ourselves according to your needs and will support you to be the best possible version of yourself. To do this, we follow the 4 principles of doing by non-doing. This means that we
– like to be challenged, and know that there is no single truth in the universe
– only give feedback on specific behaviours, and never apply labels
– prefer to let you learn by doing, and will not take over responsibility from you
– never give out final answers, and will instead motivate you to find your own way in solving things

Through these principles, we ensure that you can be in charge of your studies, and live through a ton of 'Heureka!' moments. You'll have deep, quality learning because you'll strive to find your own solutions, and will feel empowered to do so – not for us or for your peers, but for yourself. You'll understand why owning your challenges is better than ready-made answers, and when you get a taste of success, you'll wouldn't want to have it any other way.
4. Fun: you learn more when you enjoy yourself
We often bring attention to the fact that we don't take ourselves too seriously, and the reason we have a 'Fun' environment in place isn't only there because we're awesome people doing awesome things. That's of course true, but not the full picture. 🙂
The reason we choose to laugh at ourselves is that we know what rigid structures and a culture where mistakes aren't allowed can do to any team or organisation. And we're not afraid that jokes, table tennis or a chance to unwind with your 'colleagues' will distract you – we know that these fun moments have a positive effect on the way you learn and grow. Why?
Because when you enjoy doing something, you'll become even better at it.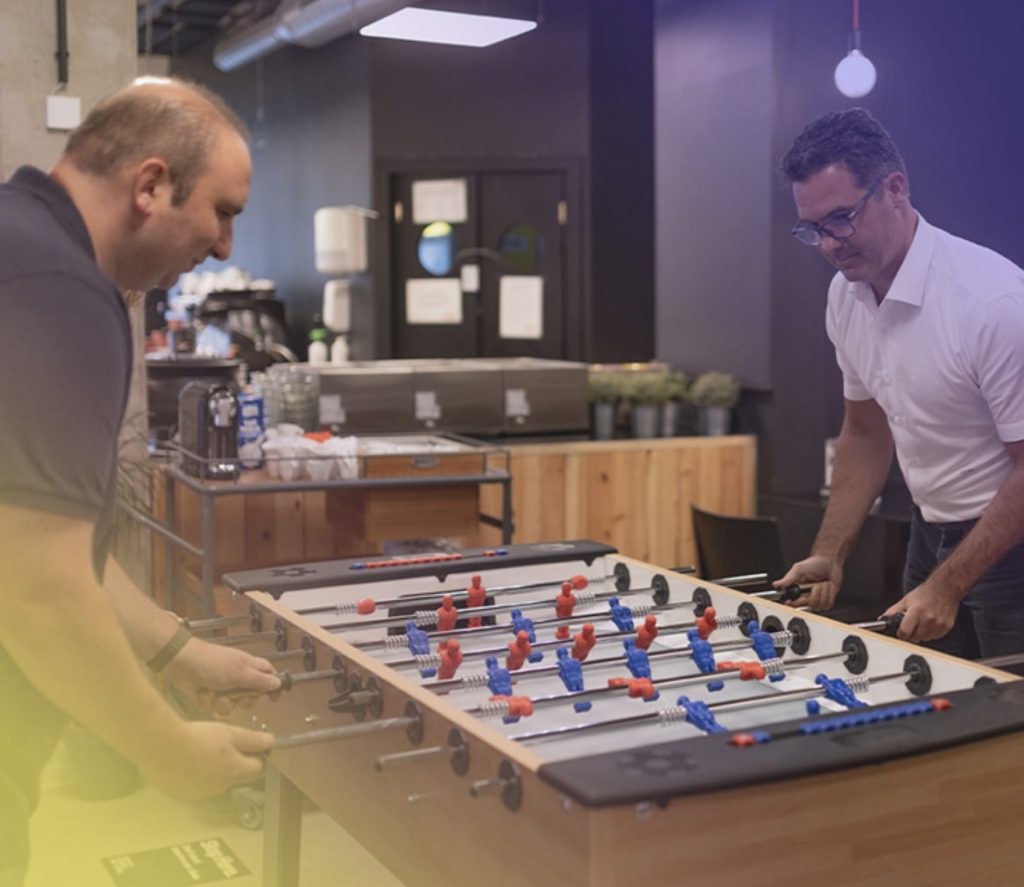 You'll gain deeper, more extensive knowledge while having fun, and it's going to help you get in the flow more often. It won't be easy-breezy of course – there will be hardcore coding and studying. But it will be through life-like, playful project assignments instead of heavy textbooks, and a lot of brainstorming and creative teamwork instead of boring lectures. And while you elaborate on projects in the breaks, you'll have true, relaxing fun, to get you in the best headspace for quality work.
Before you realise it, you'll be a full-fledged programmer, who didn't even have to pretend, suffer, or over-stress on their way to a new career.
If we did our job right, by now you'll be getting a bit more of the Codecool vibe. If you're ready to start or want to learn more about courses, mentors, or our method, jump right to our website, and immerse yourself in our world. Or just simply reach out, and get in touch to ask whatever's on your mind.