The new wave of education at your fingertips
We set a new digital future in motion by disrupting education. To close the global tech talent gap and change lives for the better, we made coding accessible, and a career in tech achievable for anyone.
We help curious people find their calling in tech
At Codecool, we disrupt education by bringing it closer to workplace demand and culture.
We create a community experience that lasts students a lifetime — you get the guidance, learn the skills, and gain the confidence needed to become a market-ready tech professional.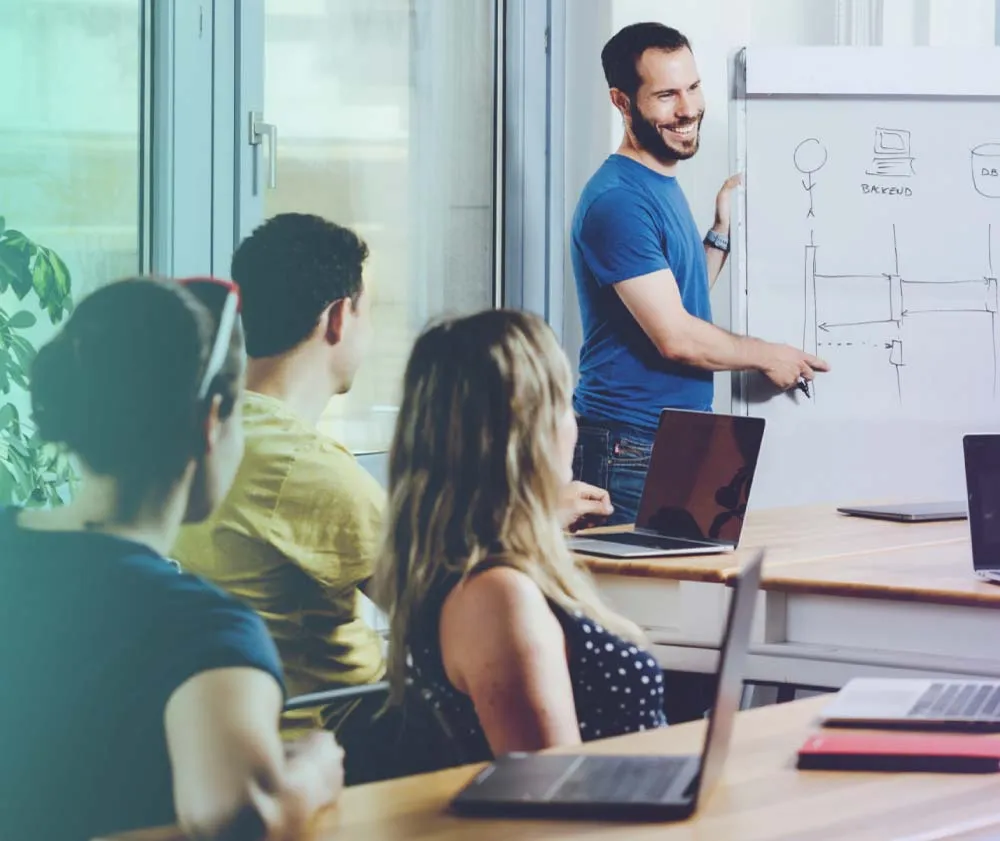 We revolutionise the way people and organisations grow in a tech-driven world
As seasoned veterans of the European start-up scene, we've built up companies from scratch and turned them into success stories. We know the tech market like the back of our hands. When we founded Codecool, we had one goal in mind: to create a coding school that teaches exactly what companies are hiring for, and secure your future in tech, too.
Stay cool and start coding.