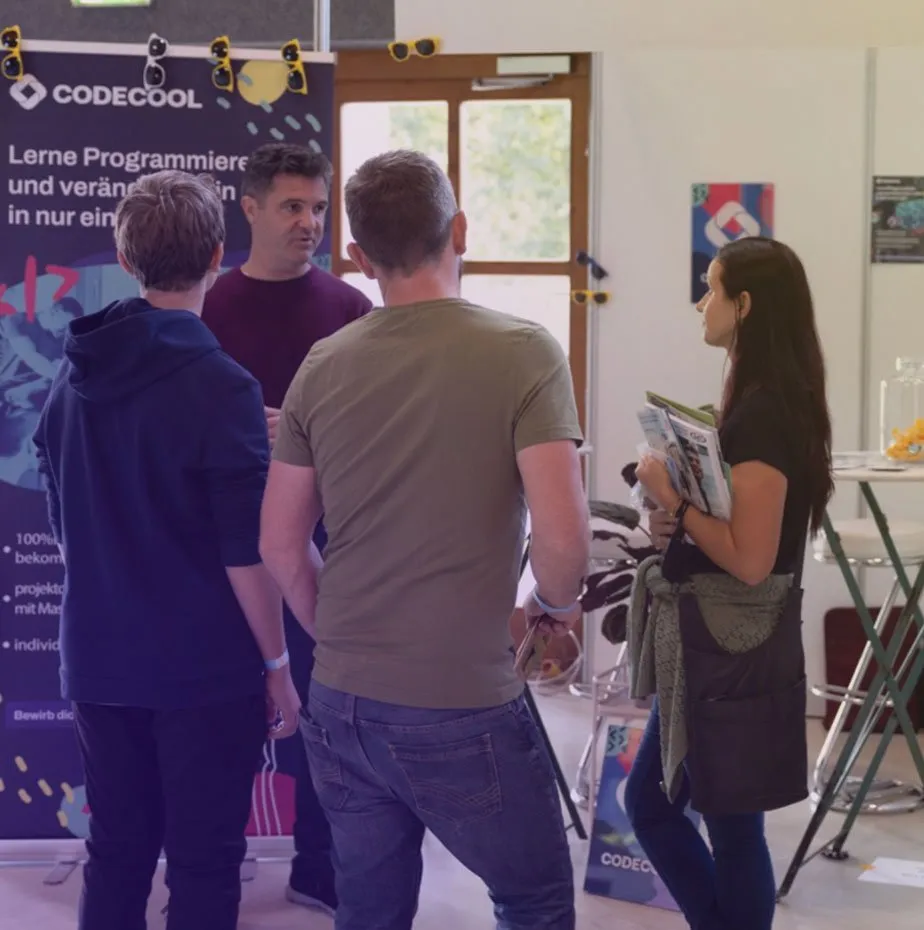 We're excited to meet you!
Open days are a great opportunity to get to know our school and people better. They're also totally free for everyone. Come to an offline open day tour to our local campus, and meet our mentors in person. Or join an online occasion and learn more about us from the comfort of your home. Bring your questions, too, we're happy to answer all of them!
Codecool programming workshops are a fun way to dive deep into tech for a few hours with pro guidance and a hands-on approach. Expect real-life challenges, valuable insights, and that feeling of accomplishment you get when you learn something new and exciting.
Our digital meetups are always about some intriguing trend, concept or new field in the digital world, featuring knowledgeable speakers and inspiring discussions. Join us for a fresh perspective and some networking, online or at one of our cool local campuses.