Still looking for a Christmas gift for your beloved coder? Not much more time left, so thought you could use some help.
We know: the task is not easy! Obviously, programmers know best themselves what piece of hardware and computer accessory they miss and want badly. Pick something just not right instead, and you already made an expensive and sadly disappointing mistake. You will get a polite smile and thank you, but you will know immediately that it's not the surprise they were waiting for. And the evening is ruined. So let's just avoid that.
But then, what are your options?
First of all, you can always ask upfront what they would like to get. If you get a straight answer, and you have the budget for the gift, you are saved, problem solved!
If not, then you better go creative… You also better stay on the safe side and avoid getting just not the exact right gadget for their work. To make sure this doesn't happen, we suggest you open your mind, broaden your scope and start thinking beyond work and hardware. It's their field of expertise anyway, why make a blind bet? We think you should come up with something different, something they didn't even think of, but will be positively surprised to get.
Like what? We have collected 9 main ideas, each with 3 variations, grouped in 3 categories. That is 27 gift idea variations for different budgets and styles.
We also included links to shops and specific products. But we suggest for you to do your own follow-up search based on the idea to find available items with the best price and delivery times for your location.
Good luck finding the perfect gift for your coder friend!
1 – Analogue fun for a digital mind
Get your programmer away from the screen for a relaxing, creative or challenging activity with one of these unique gifts. Only to let them get back to work with new energy and drive.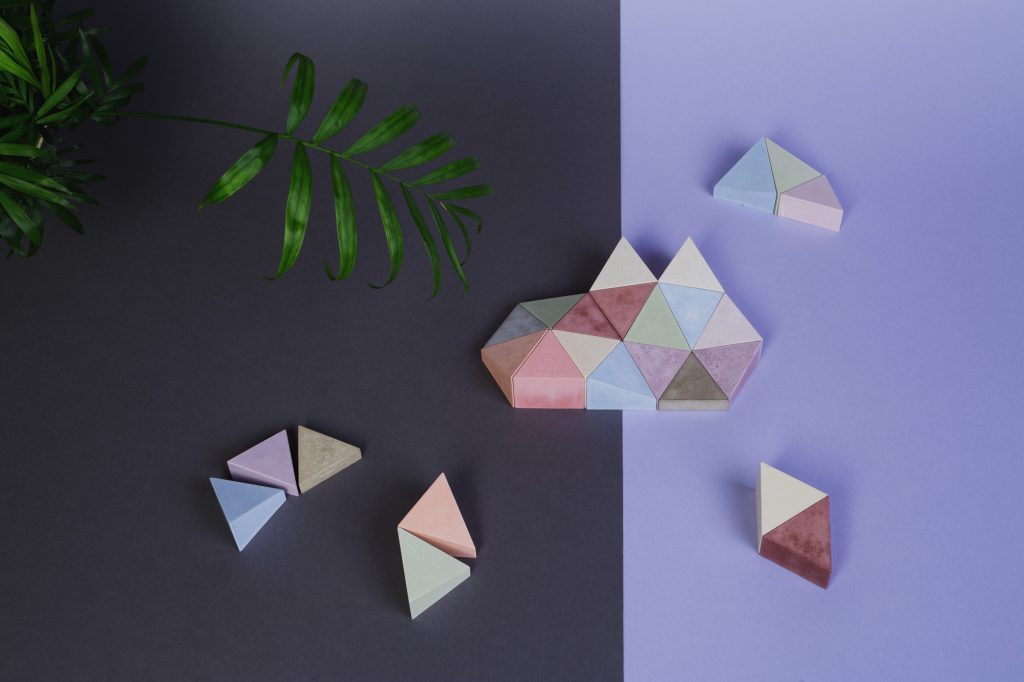 Everyone loves a good brain teaser, and the Logifaces puzzle is not only smart and challenging, but also super cool and relaxing. It looks stylish, too, could be the centerpiece decor on any desk. It is made from soft-to-touch concrete, and it's beautifully colored.
To solve the puzzle, you need to join the pieces in any free form, in a way that they join smoothly and seamlessly with their sides. The point is that the surface of the free form structure is not breaking where the pieces join, although it can be softly wavy. To achieve this you have to examine and try different sides of different pieces, try and try again, and think ahead. This is a beautiful game, boosting creativity and putting your mind in a zen mood at the same time.
Not sure about this one, or it's already on the shelf? Check out some other interesting puzzles as alternatives here and here.
Never knew these existed? Now you know! Super cool and creative gift to get your beer lover geek away from the screen for some special fun time. Then you can go enjoy your own home-made brew together, and post a cool story about it on insta.
If beer or a beer brewing kit is not something your friend would appreciate, then you may want to consider either a coffee brewing kit for the wannabe barista, or a tea ceremony set for a really zen experience instead.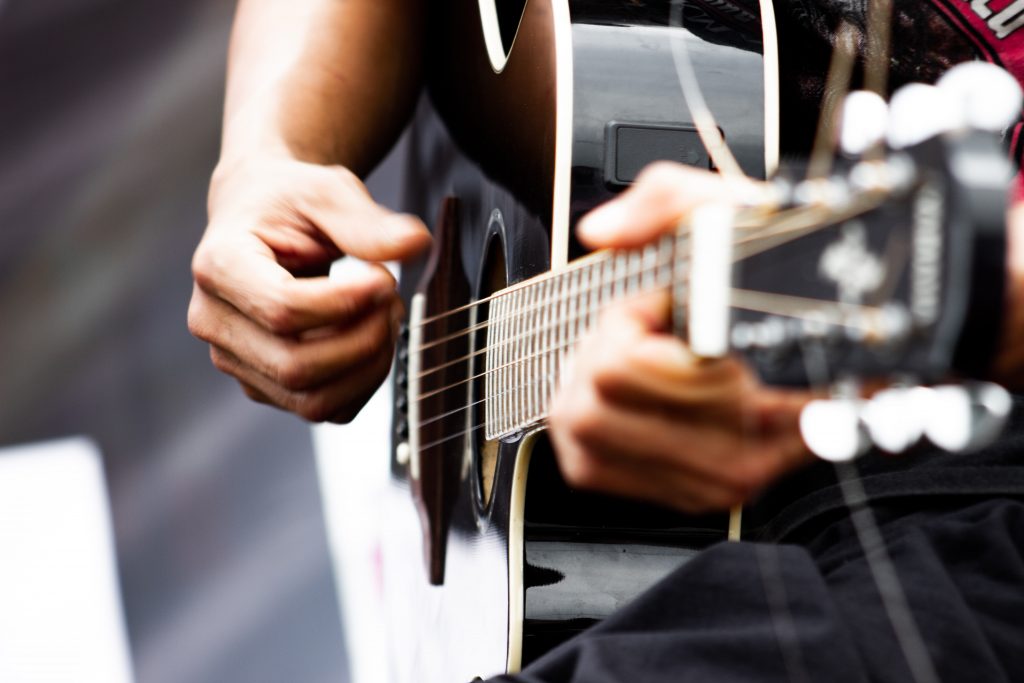 At first, this idea must sound a bit over the top. A real musical instrument? For a computer geek, a code wizz, a techy hardhead?
Well, that's right. We think that might be a fantastic idea, though an out-of-the-box one, for sure. But they say, music is mathematics, and coders do like math. Also, it is a relaxing and stimulating experience at the same time, something most of us appreciate. And when you try to make music yourself, it's also a creative and inspiring challenge, a mind-booster and a real classy pass-time.
We would either go for a beginner's guitar, piano or a kalimba in the first place, but actually any musical instrument could be great. If you want to be nice to the neighbors, too, go for an electronic version. Don't worry about lessons and instructions, there are plenty of free tutorials online to start with.
2 – Healthy accessories for a refreshed mind
Health should be a top priority in our lives, yet, we invest so little in our well-being. Choosing one of the gifts below for this Christmas for your loved one will get him or her closer to a healthier lifestyle in 2021.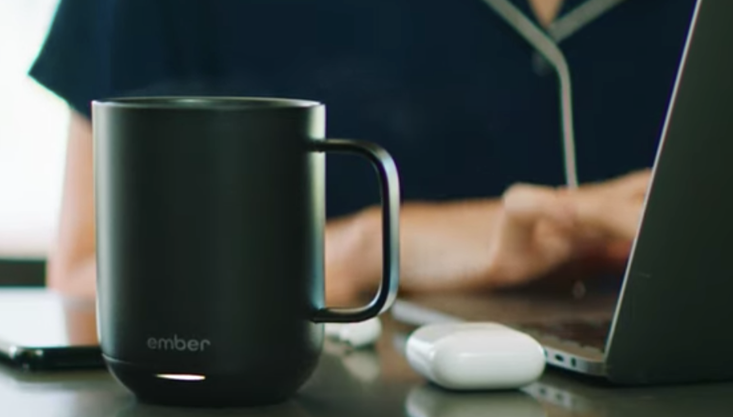 It's easy not to drink enough on a busy workday. Also, a nice hot coffee gets cold in a whim, if you get in the flow of work – and then it's not nice anymore, just cold and sad. Get a smart mug for your favourite code wizz to help them stay hydrated, and to keep hot drinks nice and warm.
The Ember smart mug has awesome extra features, like connection with your phone, notification when contents reach desired temperature and tracking of liquid consumption. But there are really nice simpler types, too, like this one, not to mention mug heaters which can keep a standard mug warm. Surprise your techy friend with one these and they will be grateful everyday for the thoughtful gift.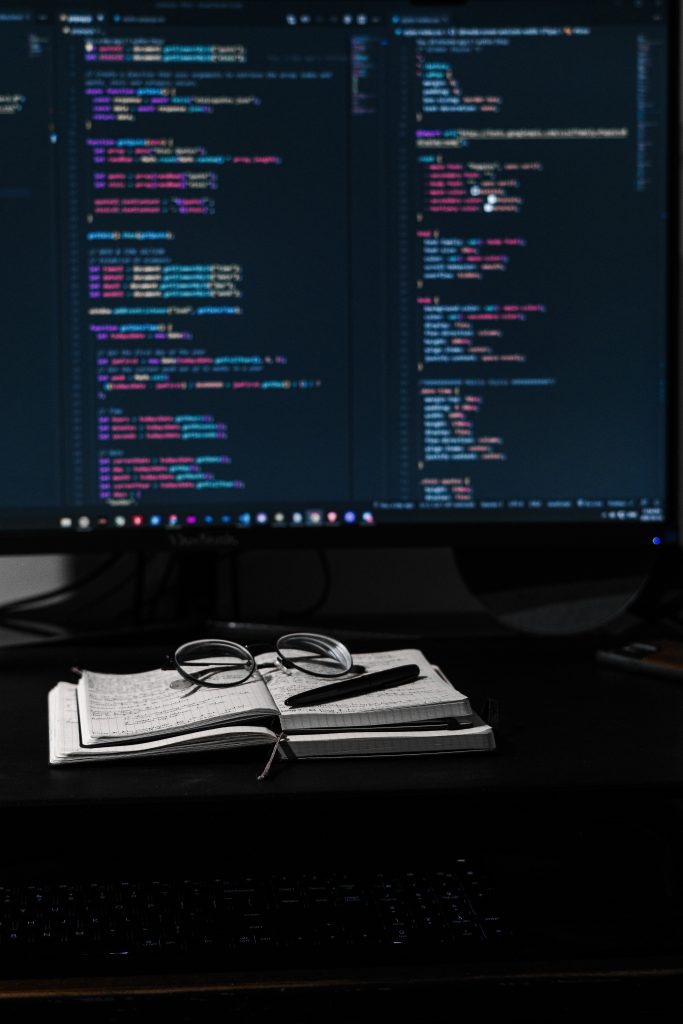 Experts say that eyes get tired less after sitting in front of a screen all day, wearing blue light blocking glasses. This gift idea may not sound very romantic or much fun at first, but we're talking about saving your loved one's eyesight here. With such a mindful gift you can express how much you really care, and have real impact on the well-being and health of your friend.
Designs can vary, pick one matching the user's personal style and face shape. We found nice ones here, here and here. Convince your coder to wear them at least in the evening hours for a much better and more refreshing night's sleep.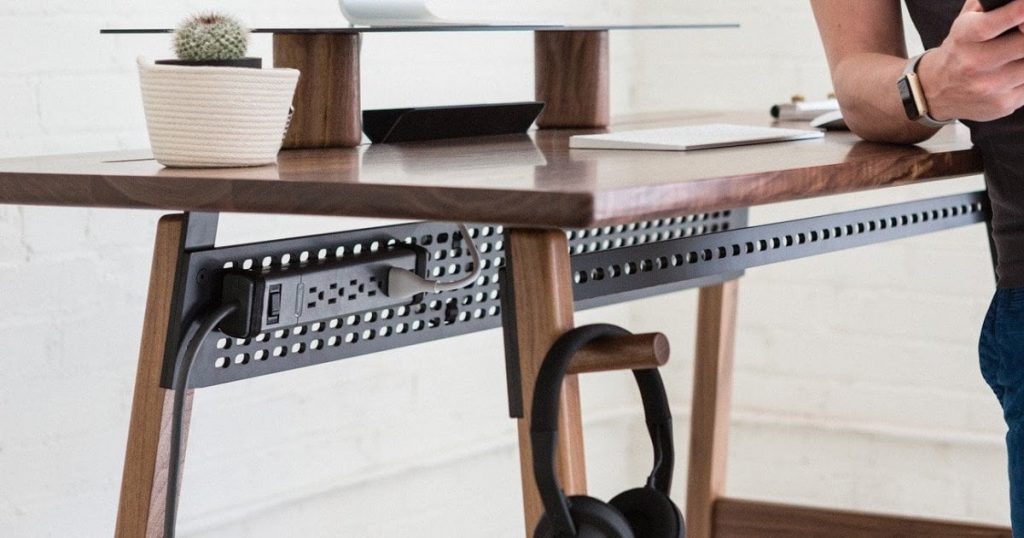 We know these are a hype anyway, and for a reason. With all the sitting we do in home office, and usually not in the healthiest posture, it feels so good to stand up from our chair for a nice stretch time-to-time. Standing desks are not really for all day use, but it's nice to have one at home as an alternative and use it for a few hours.
If you are lucky and have the space, and money is not an issue, you can invest in a stand-alone standing desk, like this one, in addition to your loved one's usual work station. If you would rather start small, you better go for a converter that can be placed on top of a normal desk. Choose one either with a metal structure like this one, or one made of sturdy cardboard, like this one.
Look for one that has a separate shelf for the screen to lift it to eye level, and another one for the keyboard to allow for a comfortable 90-degree arm bend. The lucky developer receiving one of these will thank you for literally elevating their home office set up with such a pro accessory.
3 – Random cool gadgets for a curious geek
Creative brain stimulation and health are important indeed. But shouldn't we all just allow ourselves to have a little more fun in our lives at the end of this crazy year? Check out the below gadgets and pick one that you think your friend would enjoy the most.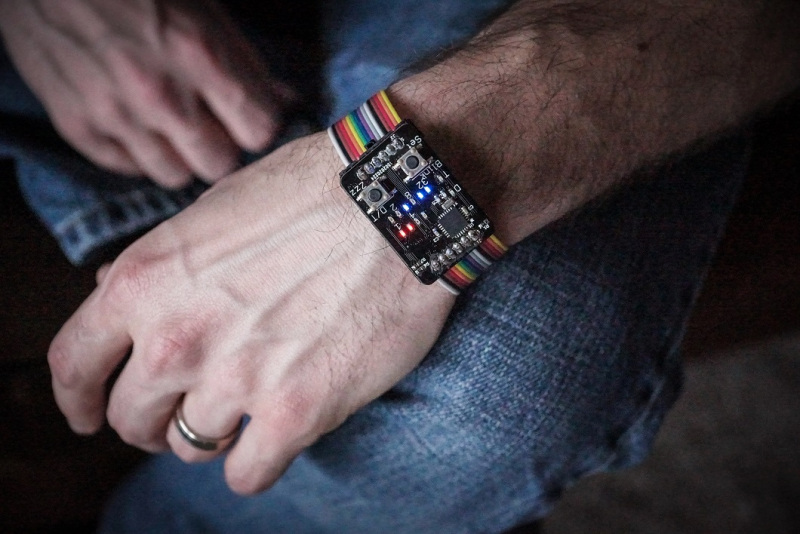 Everyday computers run on binary code, so binary watch is the ultimate geek wearable. Real geeks even build those themselves from spare computer parts. But there are nice ready-made ones, too, which may be an ideal gift for the programmer who has virtually everything already anyway.
There are different designs available, from classic to modern, but our favorite is this budget friendly, minimal binary watch in black. If you don't think your friend would wear a watch, this cool desktop binary clock can be a winning choice. And if your're not sure about either of these, though you like the binary – geeky concept, check out this binary puzzle collection as another alternative gift idea.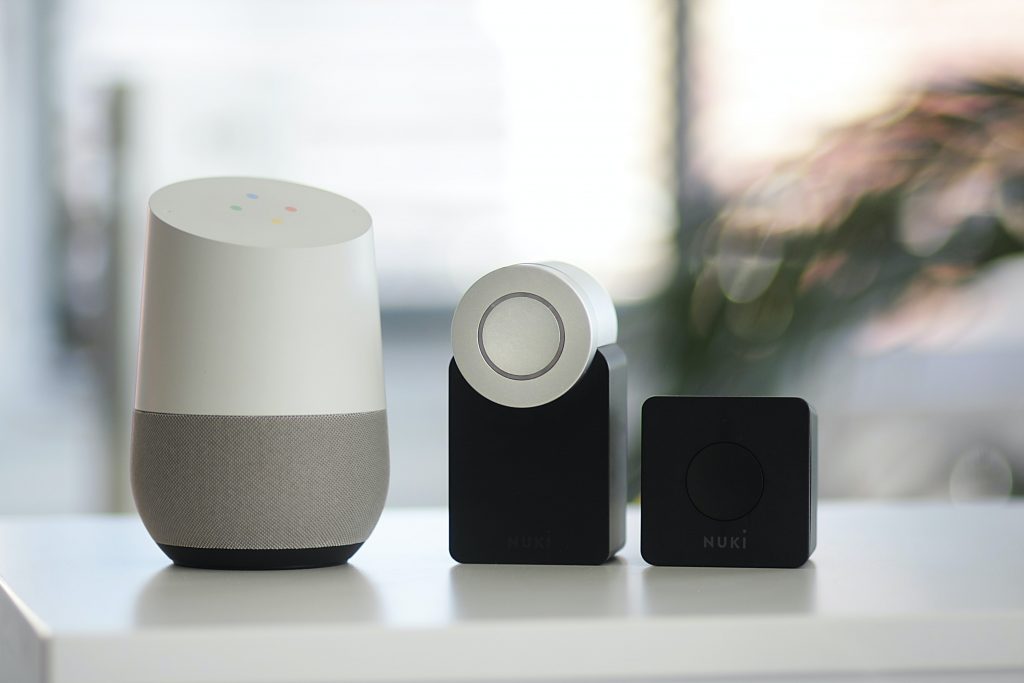 Smart home assistants are cool voice activated gadgets to answer simple questions and control different smart devices around your home. Features vary by technology and price. To pick the right one, first you need to know whether or not your friend has any preference for brands and technology, like Apple or Google. If you are not sure, you might want to find some other gift to be on the safe side.
If you do know, however, then we suggest checking out the Google Nest Mini, for a really nice price, or the Apple HomePod for a bigger budget, but probably with the best overall sound quality on the market. Another good choice can be the Sonos One with also a nice voice and for a lower price.
Anyways, we believe these smart home assistants could all be a real fun and cool addition to a geeky home, but you should be careful selecting the best brand and version to make sure it fits your friend's preferences.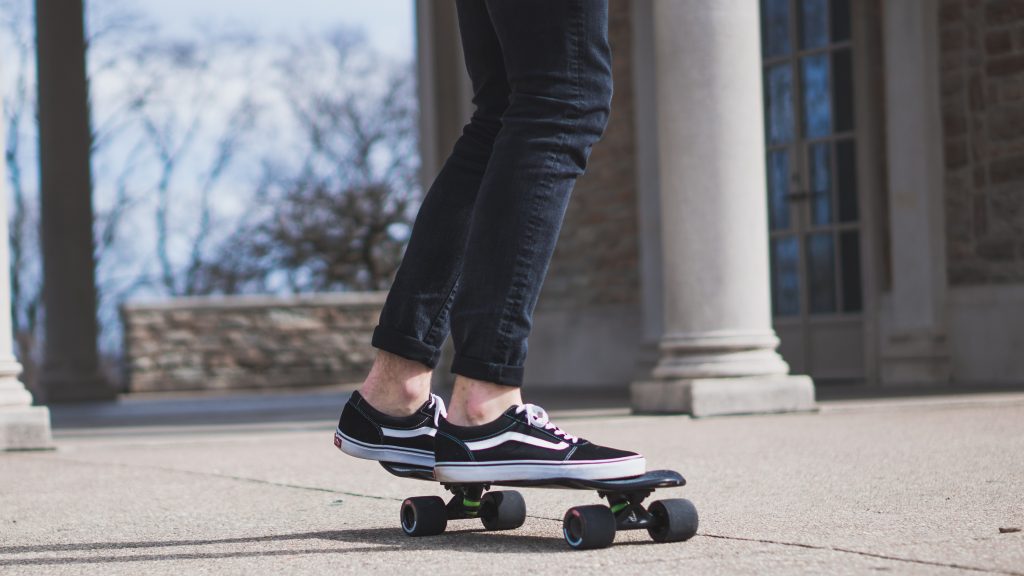 To get your coder away from the computer and out of the house for some fun free time, electric outdoor wheeled gadgets are a great solution.
Electric skateboards are super cool because they do look like normal boards but come with remotes for controlling speed. This one is also relatively cheap and has a nice range. Check out some self-balancing electric scooters here and here as alternatives. Be careful with the price tags though, these super cool outdoor gadgets are rather on the expensive side.