Interested in the success stories of our alumni? Find out what former Codecooler and developer Radu Stefanescu is doing now and how he feels about his time at Codecool.
Radu Stefanescu graduated from Codecool Romania earlier this year as a full-stack developer. Today, he works at SSI Schaefer IT Solutions as a Software Engineer in Friesach bei Graz (Austria) and made his dream of having a developer career a reality.
We caught up with Radu to learn more about his Codecool days and this exciting new chapter in his life.
Hi Radu, we're excited to learn more about your story. Please introduce yourself briefly.
My name is Radu Stefanescu. I started the Full Stack Development course at Codecool in June 2021 and successfully finished in eight months. After that, I applied at SSI Schäfer in Austria, and I've been working there for three months as a software developer, specializing in Java backend.
In which department are you working and what are your tasks?
I work in the Customer Service Change Request department. I am responsible for software implementation, testing, change request implementation, documentation, and test reports.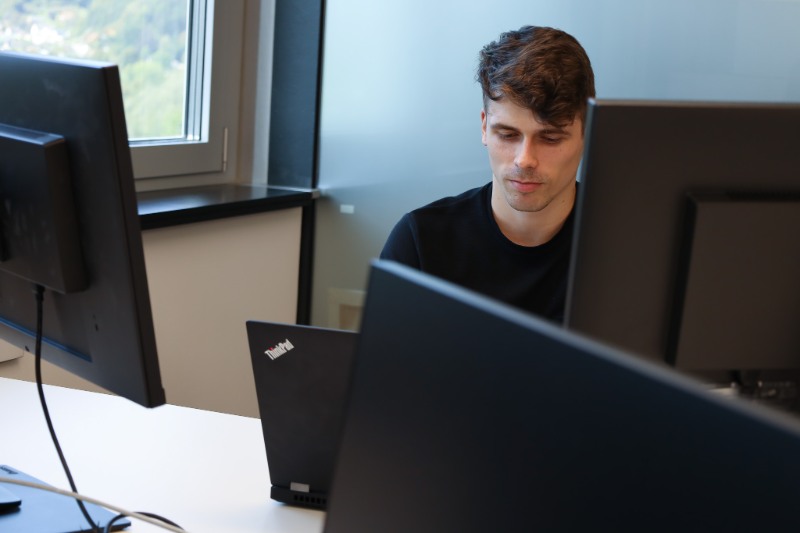 What do you like about your job?
The work is very flexible, so I have a great work-life balance. The tasks are also very diverse and challenging, but in a way that I can do them independently. And I particularly like that my company puts trust in me. But if I have any questions, I can always turn to my colleagues.
What skills have you learned at Codecool that are useful in your job now?
At Codecool, we learned a lot about soft skills and, of course, hard skills. The Java programming language is relevant to my job, working with databases, algorithms, data structures, and testing. As for soft skills, interpersonal skills are most important, such as receiving feedback well, presenting, and problem-solving.
What course and specialization did you choose?
At Codecool, I took the Full Stack Development course. This usually takes about a year and is divided into four modules. I studied with the old curriculum, so our first basic module was based on Python. In the second module, we learned JavaScript and a bit of web development. In the third module, Object Oriented Programming, we could choose either Java or C Sharp. I chose Java. In the fourth module, we learned some frameworks for these languages. In my case, it was React for JavaScript and Spring Boot for Java.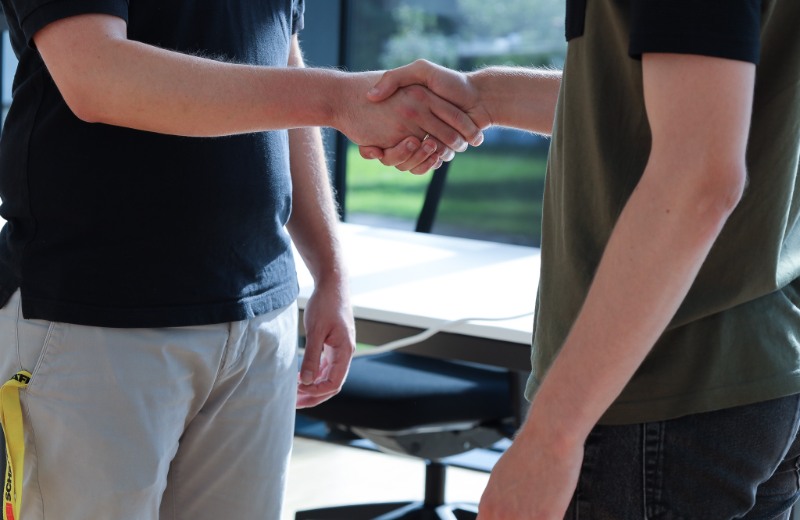 Why did you choose Codecool and the Full Stack Development course?
I originally studied at the University of Economics and learned a bit of HTML and CSS on the side. I then decided that I wanted to make a career change. As a result, I spent several months trying to teach myself programming online from home. However, this wasn't easy because the content needed to be better structured. When I faced a new topic I didn't really have anyone to turn to for a quick answer. There are several different programming courses in the market, and most of them have a course duration of 4 hours per week for four months. After that, you're in theory a full-stack developer. But this never sounded realistic to me.
Codecool, on the other hand, takes about a year and the classes take up at least 6 hours of your day. Compared to the different types of training, it was about 1560 hours per year, and that's much closer to reality, so I decided to give it a try. The good thing was that there was a 10-week trial period, which also convinced me.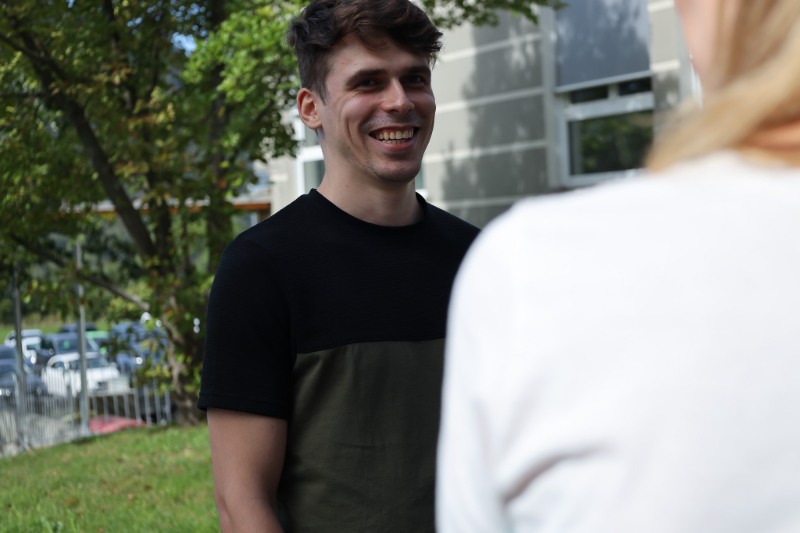 How did you like your time at Codecool?
I really enjoyed Codecool, mainly because the mentors were great, they had so much experience. There are no teachers at Codecool, but mentors, who have ten or even fifteen years of experience in the corporate world.
And the content is very well structured, so the learning path is great. If you need help or any information, you can ask the mentors, but they'll encourage you to solve the problem yourself first. It's a basic thing at Codecool to try and find the solution yourself before you're given any answers. If you really struggle, the mentors will of course give you hints and tips, but they mainly teach you how to think and don't give out final answers.
What was the biggest challenge and surprise with Codecool?
The biggest challenge was that the course was held remotely at the beginning. I preferred to be on-site, but that was not possible due to the pandemic. And since I began the course in the summer, only a few people started with me because they wanted to enjoy the holidays. But the thing is that at Codecool, most of the tasks are team-based, so you have to rely on a team and work together. That's okay, but depending on how many students there are, it can get pretty challenging.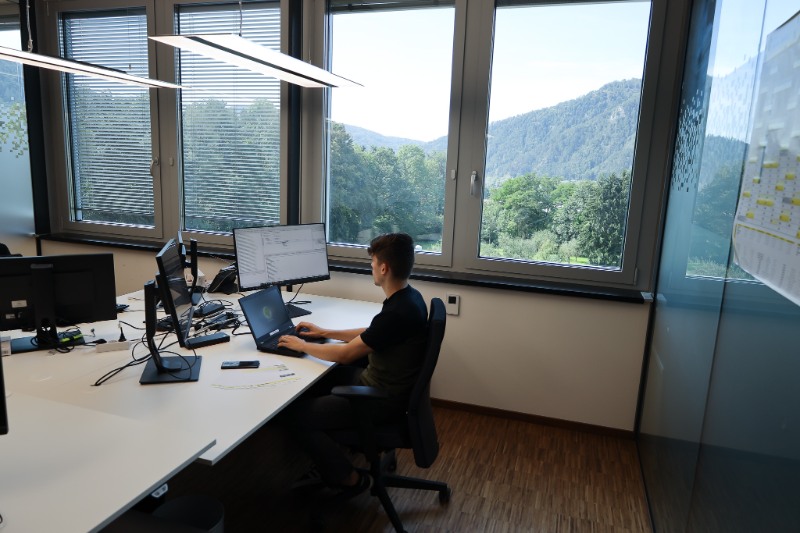 Why did you want to become a developer?
Because it's a future and risk-proof profession. Every day brings new challenges, which can be frustrating or exciting, depending on your attitude. In my case, it's exciting because it never gets boring. You have the opportunity to innovate the world. Also, the income is good, so finances are less of a worry. Another advantage is that you can work remotely because you only need the internet and a laptop.
Is the job of a developer like you imagined it to be?
Yes, it's exactly as I imagined it. It helped that at Codecool we got to study in a workplace simulation, which prepared us well for the real deal. But still, a real company is different. I talked to my mentors, who said that to be a "real" developer you need more than what you learn in one year. It takes about four or five years of work experience after you graduate from a programming course. Compared to Codecool, here at SSI Schaefer, I have more time to solve my tasks.
Why did you decide to take a job at SSI Schaefer?
I had offers from Romanian companies, but I wanted to try a new country to gain experience and travel. Codecool just opened in Vienna, so we had the opportunity to apply in Vienna as well. Finally, I had the choice between companies from Vienna and SSI Schäfer in Graz. However, the job at SSI Schäfer is exactly what I wanted to do, which is Java backend, so I chose this company.
What do you love about your employer?
Working at SSI Schaefer is great because I have a lot of social benefits, like free drinks and excellent sports and leisure activities. There is also a lunch allowance and many afternoon activities, such as billiards, board games, and soccer. In addition, the working hours are very flexible. My colleagues are all very friendly, and it's an international team, so I get to meet many interesting people. Regarding the location, SSI Schäfer in Friesach near Graz is close to the mountains, and you have a lovely view. Also, you can go hiking or climbing a lot if you want to.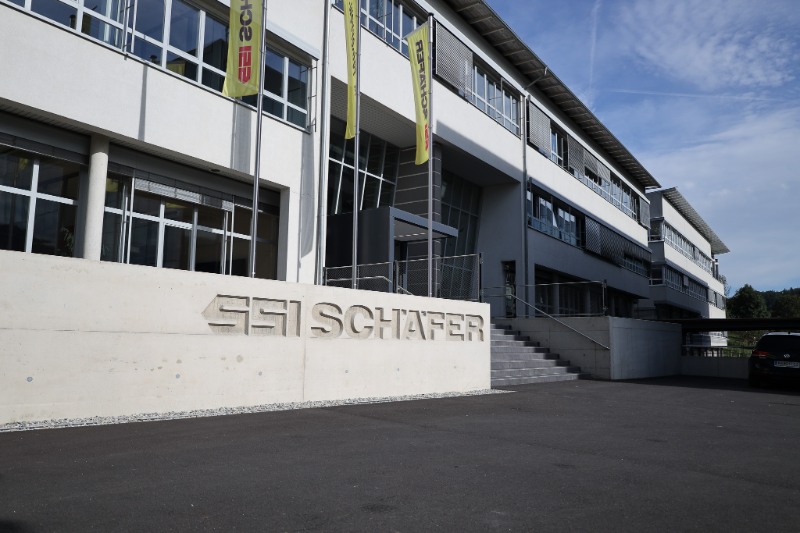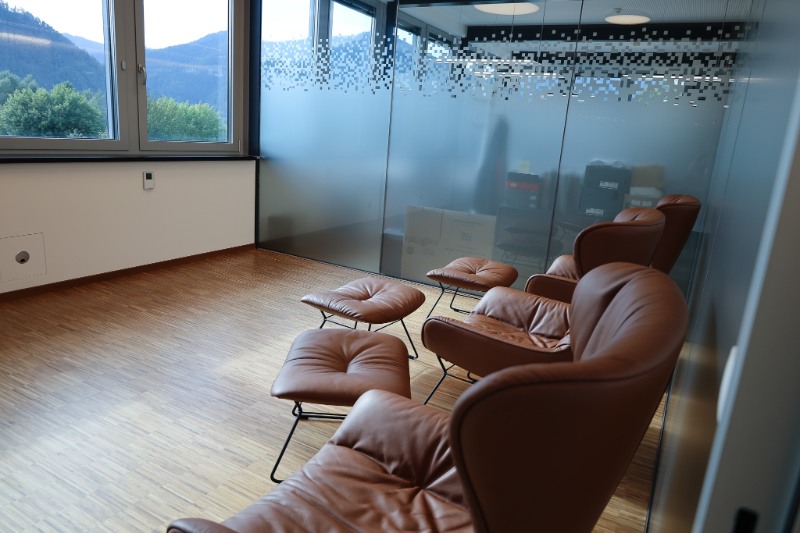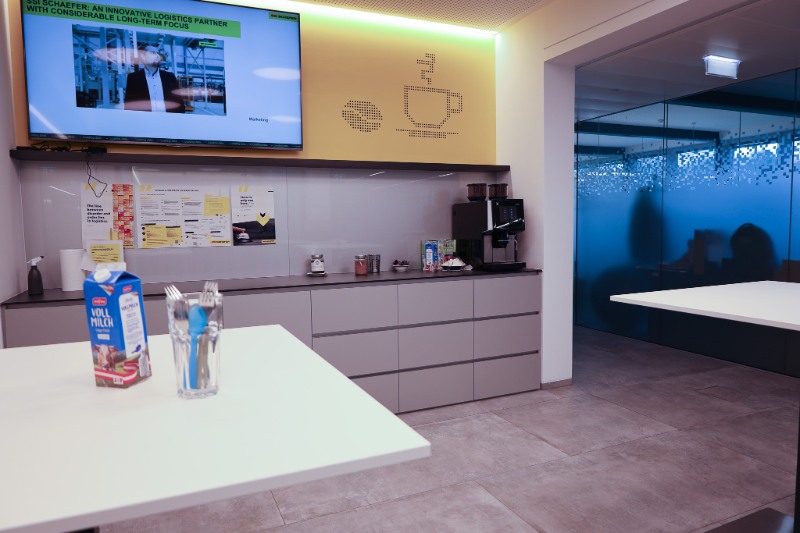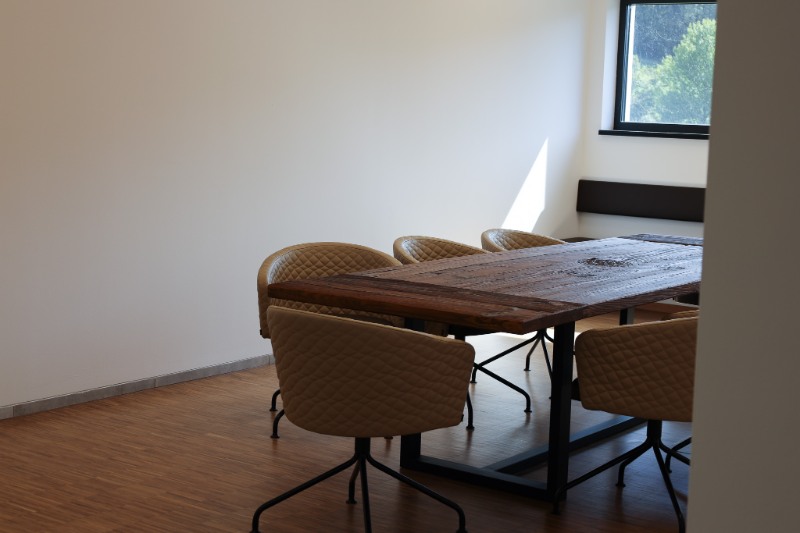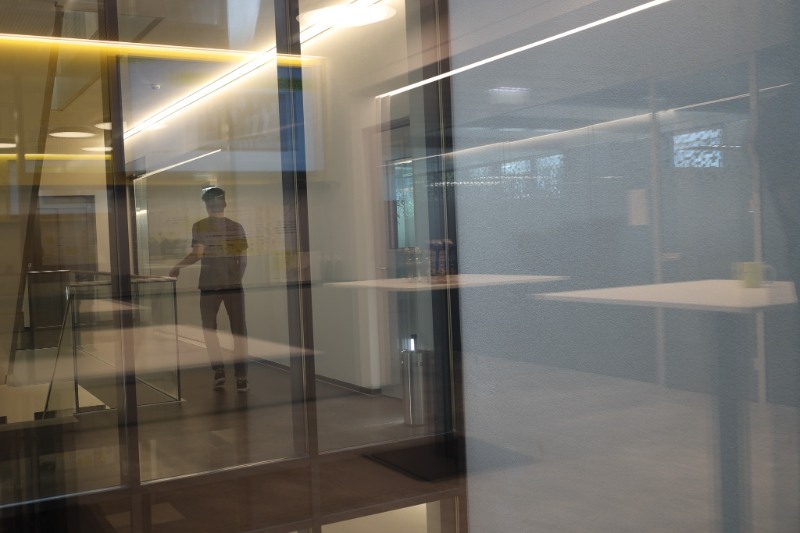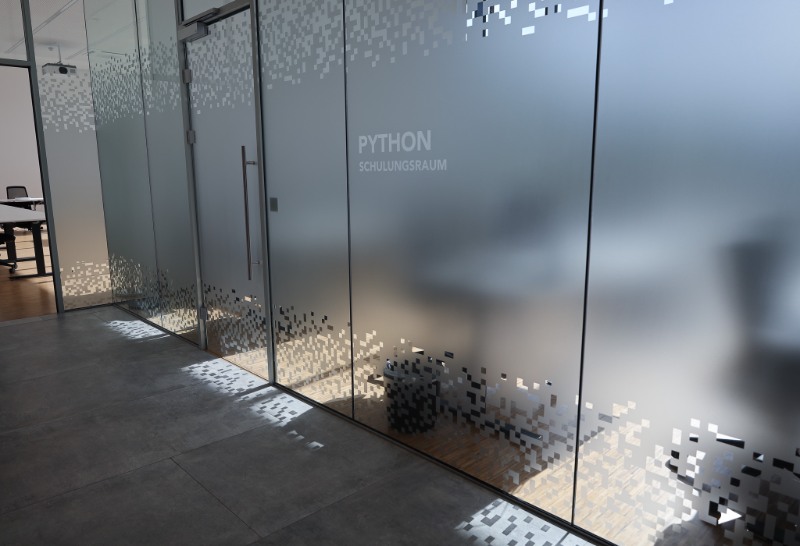 And what is your plan for the future?
My plan is to continue working in this field. I like what I am doing here. I've only been here for three months, so I'm still pretty new. I have yet to think that far ahead, but I want to stay in software development. My goal is to have a career as a successful developer in ten years and start my own company.
What would you say to those considering Codecool?
They should apply if they have the opportunity and try it out. There is a 10-week trial period, and those interested can see how the classes run and what the mentors are like. This way, they can find out if the programming course is something for them, but at least they tried it and are one experience richer.
Feel free to share the post via...