This post is also available in:

Magyar

Română
DevOps is now much more than just a buzzword, it is reality. More and more companies take it seriously and invest time, money and energy in it to accelerate digitalisation. The growing number of DevOps job ads is a clear proof – not to mention those which don't look like DevOps, though in fact they are.
Let's take a look at what DevOps is, and we will also see what the buzz is about, why there is a little (a lot) difference in interpretation everywhere and what skills companies really want when looking for DevOps professionals.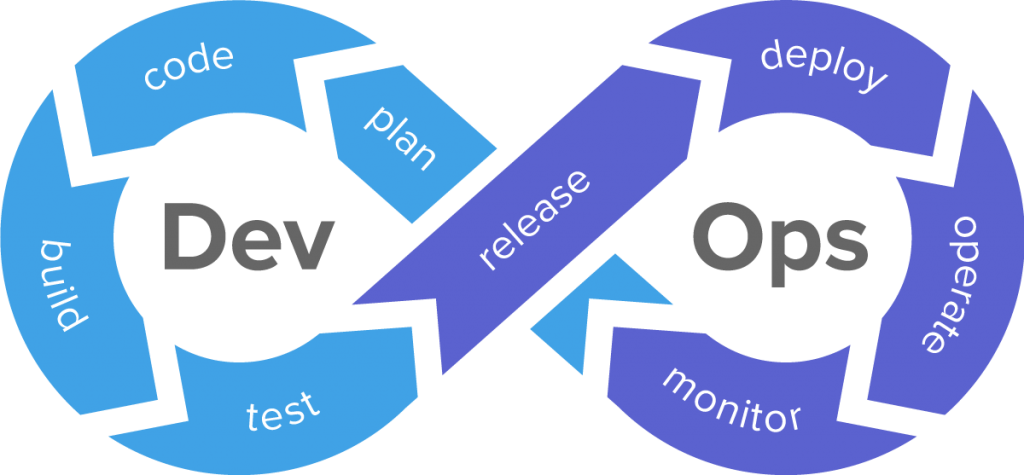 Many define DevOps an approach or set of principles. The word itself comes from development and operations, suggesting the merge or a link between the two. But it is't in fact limited to these two areas: DevOps is a new, end-to-end, agile and lean approach to software management.
End-to-end, because it covers the whole value chain and lifecycle of the software from business need based coding, through build, testing, deploy and full-scale maintenance.
Agile, because it is business value focused, implemented in iterative cycles and based on collab.
Lean, because you can eliminate a lot of double work, wait time and unnecessary bugs with it. It helps cutting cost through process improvement on the long run.
2. DevOps is Company Culture
Looking at the software lifecycle as a single unit DevOps breaks down walls between business and IT, and within IT. Instead of boxes it thinks in a process operated in cooperation, business goals and values. It prioritises cooperation, taking responsibility and ownership, direct and constructive communication, continuous learning and trying new things.
Since it is still quite a new approach to work, it expects senior professionals to leave their comfort zone, step out from the usual silos and change their way of work, attitudes and routines.
DevOps might be an opportunity for self-expression for some, a challenge to take on for others, and a show-stopper for yet another type of people – just like any other culture. My way or the highway – you have these two options in front of you when faced with DevOps company culture, too.
3. DevOps is Business KPIs and New Expectations
Part of the DevOps approach and way of working are shared goals. Beyond your typical objectives, like fast code delivery by developers and quick error handling by Ops, business objectives are prioritised at all DevOps roles: business value delivering software should be up and running fast, and it should continue to work without a problem 24/7.
4. DevOps is a Wide Variety of Tasks
We know this sounds complicated, and it is. The point is to harmonise parts of a complex process with all stages, tasks, roles, tools and technologies. Because of the complexity, the relative newness of the approach, and obviously due to company and project differences you will find as many different implementations of DevOps as workplaces. All of them on a different stage on their journey setting up their implementation. It is just natural that work flows and tasks will differ everywhere.
What are some typical differences?
DevOps was first used by companies that originated on the internet, like Flickr, Etsy and Netflix. Their teams had to deliver fairly complex developments very fast in a rather simple architecture. Since then classiccorporations took on the approach as well, with architectures built up of a complex network of different technologies linking to a set of decades old legacy systems.
The Netflix-model is called NoOps: the development team is doing all maintenance jobs, too. (So there is actually "Ops" in "NoOps", too, just not in a separate team.) Several corporations on the other hand started to set up additional DevOps teams, which help the work of the classic teams as kind of Centres of Excellence, coordinating and delivering DevOps tasks.
Outsourcing, like cloud solutions (like IaaS, Paas, SaaS), also very much affect the scope of DevOps jobs to be delivered in a team.
DevOps tasks and processes typically include work-item management, a config management, version control, monitoring and automation.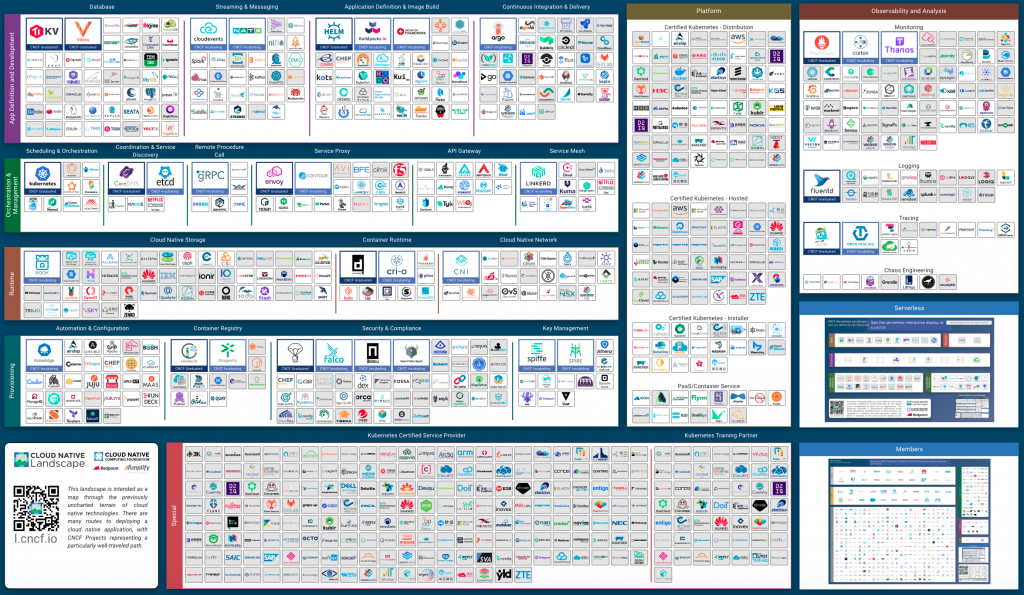 5. DevOps is a Fast Growing Landscape of Tools
The good news is that DevOps is supported by better-and-better tools and technologies now coming up almost like every week. And this is the bad news, too. It's really good if you find the opportunity of learning new things every day a good thing, because it is not just an opportunity, it's a must. If this is something that you feel uneasy about, then DevOps might not be for you (and some parts of programming either, but that's a whole new topic).
Before we scare you away with the picture above, relax: nobody wants you to learn everything. What usually works for us is looking what companies use or plan using, and we focus on those only.
We think it is worth getting up to speed with the below technologies, platforms and tools first:
You will have plenty of time to learn any further tools on the job later.
6. DevOps is a Bunch of Soft Skills
If you want to go into DevOps as a software developer, than you will need to work on your basic scripting, OS, network, cloud and CI/CD skills.
Besides hard skills like mastering digital tools and techniques, soft skills will also be in focus on the interview. It is generally expected that you are open to keep learning new things, think as a developer, maintenance professional, your business customer and end-user, be independent and pro-active, and a good enough diplomat, for smooth and close cooperation with other teams. And that's kind of everything. You don't need to know how to walk on water 🙂
7. DevOps is ... Your Next Job?
If this is too much, it's completely normal. This really is a complex area with high expectations and a lot to oversee. The good thing is that not everyone has to go in DevOps. But if you find all this exciting and motivating, then the change might be very rewarding for you.
What can you expect?
We have already mentioned, but cannot emphasise enough – continuous learning. With the pros and cons.
Daily active communication with others –  which again, is a must, but might or might not be for you.
And one more thing we didn't mention yet – possible after-hours duty, due to continuous monitoring. A nicely implemented automated monitoring system might save you a lot of work, but you still might have to jump a.s.a.p. when a problem is reported. The better side of the story is the usually nice extra-hours pay.
We at Codecool only offer quality courses about stuff that you can profit from later in your tech career. We see a growing demand for DevOps skills at our partners and on the market in general. And we see DevOps not just as a passing trend, but rather a forward-looking, business value delivering an approach to tech that will stay with us for a long time. So as we see it, it is a good investment of both your and our time.
From now on you have the chance to learn DevOps at  our Full-Stack Development course. You can get the basic skills during hands-on training, and get up-to-speed with the above-listed tools and technologies. Our pro training partner in the module is the internationally recognised DevOps service provider and educator, Infinite Lambda. Parts of this module will be delivered in English.
After finishing this course you will have all the skills and knowledge to apply to any junior DevOps Engineer job, anywhere in the world.