We're thrilled about our next chapter: we're officially starting a new journey together with Software Development Academy (SDA) to create Central Europe's biggest digital skilling and sourcing powerhouse. This is a huge step for both companies that will radically transform our ability to help people looking to step into the tech world.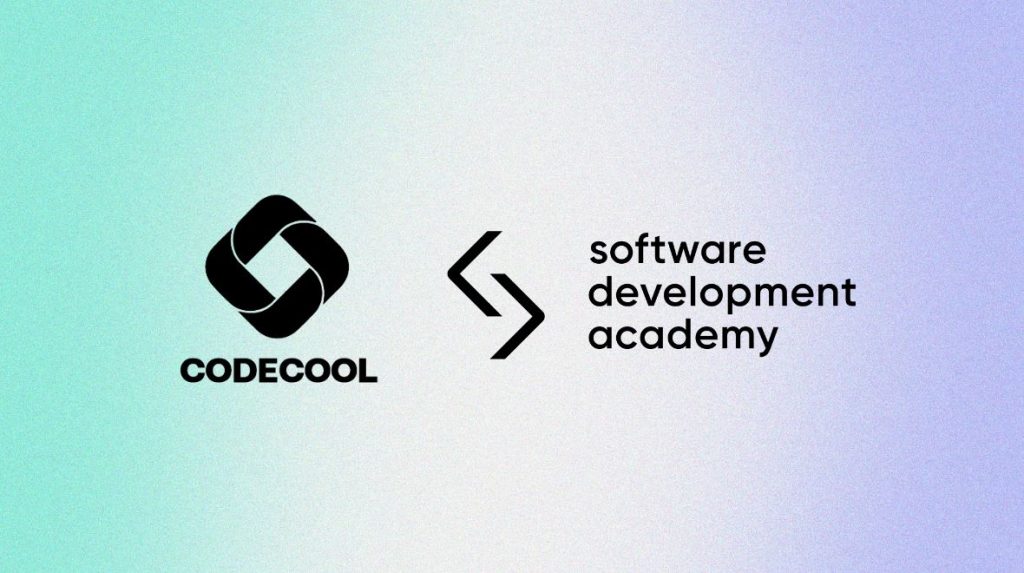 By joining forces, we'll be able to open up a much broader portfolio of courses and skilling programs to our current, former, and future candidates. This means you'll have more options to choose from if you want to start a digital career or if you're looking for upskilling or reskilling opportunities. You'll also have more job opportunities, which will be available in more countries.
As a digital skilling powerhouse, we'll now be present in 8 countries, have a network of more than 1600 mentors, and provide 17 reskilling pathways. Combined, we'll also have the possibility to give far more people the opportunity to start a career in tech at one of our 400+ corporate partners.
A short wrap-up about the companies
We're two leading Central-European EduTech companies who have already come a long way during the last 7 years. We share a similar vision but until now we've each approached it from a different angle. 
Codecool (based in Hungary) is present in 4 countries, has more than 2.000 graduates, and over 300 corporate partners. The company's main course is the Full-Stack Developer training that comes with a Job Guarantee.
SDA (based in Poland) is present in 6 countries, has more than 15.000 graduates and over 100 corporate partners. The company offers a variety of shorter IT courses that prepare candidates to enter the IT industry.
Codecool offers longer courses with a job guarantee, while SDA focuses on shorter courses – but both provide high-quality training and teach digital competencies, programming, and IT skills. Different approaches but ultimately, the shared goal of changing people's lives through digital skilling.
Put those two approaches together and what you get is the perfect product portfolio that serves all market segments.
What benefits does this bring to our candidates?
We've gathered some of the most important benefits that the merger brings to all of our candidates:
We're expanding our geographical coverage and strengthening our presence in the following 8 countries: Estonia, Poland, the Czech Republic, Slovakia, Hungary, Austria, Romania, and Albania. We're also planning to open new offices in other countries in the upcoming period.


Our offering will include a variety of short IT courses that will help candidates enter the IT market, as well as longer, more complex courses that will come with a job guarantee.


We'll have more than 400 corporate partners – thus, our students will have more options to choose from and find the right match. We also plan to partner with even more businesses and positively impact our digital society.


Our capacity for training will increase to 15.000-20.000 individuals per year – so we'll be able to transform more people's lives.


Our students will have more resources, and we'll be able to keep up with technological advancements at a faster pace. This is essential, as there's strong global demand (that is still increasing) for digitally skilled people.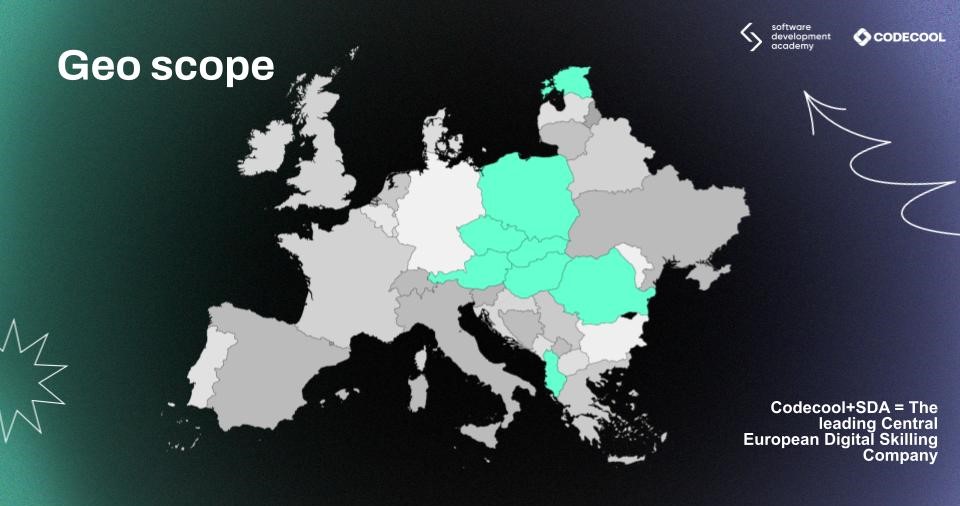 We love our brands (and we hope you love them too) – so you'll still find us as Codecool and SDA in the upcoming period. Ongoing courses will also stay unchanged.
---
Looking to start a tech career?
As a joint company, we'll aim to offer digital skilling, upskilling, and reskilling courses in a wider variety and on a larger scale! We'll also continue providing the highest quality IT courses to future-proof your digital career.
If you want to get into tech, we're here to help you make the first steps. Feel free to contact us with any questions or take a look at our events, where you can get to know our school and us better.