Our graduates could not be more diverse, but they all have one thing in common. They are perfectly prepared for their new step into a successful future in the tech industry. Find out how former Codecooler Fabio Tietz thinks about his time at Codecool, why he decided to change careers, and how he evaluates Codecool.
Fabio Tietz (25) is not only the first graduate of Codecool Austria but also the first-placed Codecooler. Today he works as a full-stack developer at SMATRICS and significantly contributes to advancing electromobility.
Fabio completed his programming education at Codecool in minimum time due to Codecool's mastery-based teaching approach.
We visited Fabio at his new workplace to find out more about his new job and to hear his Codecool review!
Hello Fabio, please introduce yourself briefly.
I'm Fabio, 25 years old. I used to be a professional soldier, and now I work as a full stack developer at SMATRICS.
Switching from being a soldier to a developer is quite the change. What made you decide to make this career change?
I wanted to try something new. I also needed a challenge. I was interested in problem-solving and thought software development would be a good fit. After some research, I found Codecool.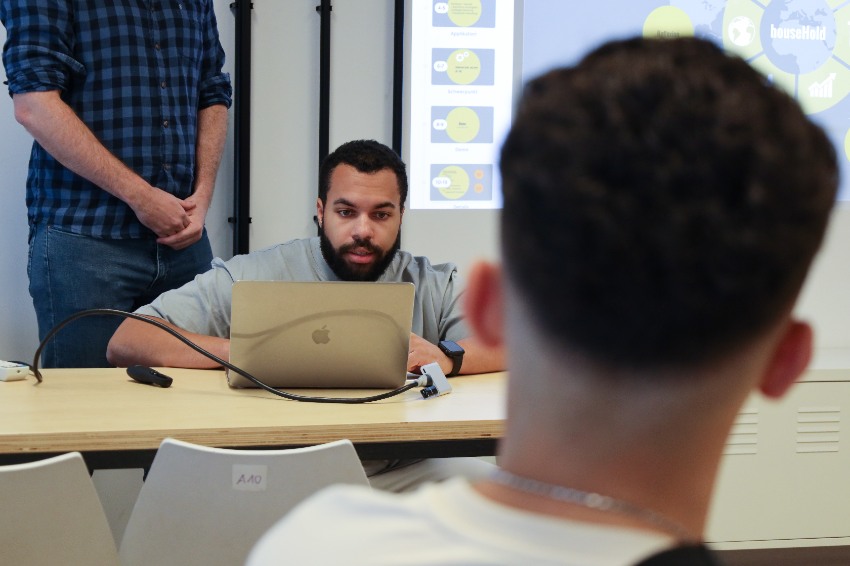 Please evaluate Codecool: Why did you choose our course?
Codecool has the best learning offer I found. I particularly liked that you can achieve so much in such a short time. And thanks to the job guarantee, anything is possible.
Is being a developer what you imagined it to be?
Yes, for the most part, it is. Even cooler than I expected, especially in terms of freedom. There is the possibility of flexible work arrangements and home office options. And, of course, the many benefits that IT companies often offer, which you may not have otherwise.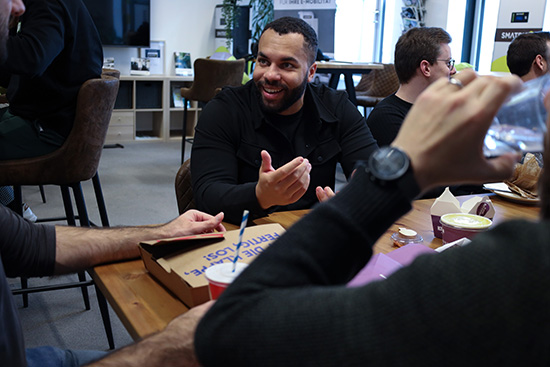 Isn't the job tiring at all?
It depends. I would say it's subjective. I quite enjoy it.
Please evaluate Codecool: How did you like the training?
I'd rate it 'very good'. I met a lot of new people, including mentors and fellow students. In addition, I learned new technologies and had many exciting experiences. I'd do it again if I had the choice.
What was the biggest challenge for you at Codecool?
The biggest challenge was probably the start. Not knowing how to approach the whole thing. But once I got the hang of it, it went smoothly.
And what was the biggest surprise for you?
The biggest surprise for me was probably the first PA, the so-called Personal Assessment, after each module. For the first PA, I wasn't quite sure what to expect. But I felt well-prepared by the mentors.
Why did SMATRICS convince you as an employer?
SMATRICS is a very attractive employer for me because the company operates in a future or forward-looking job market, namely in the field of e-mobility. The company is not only attractive because of the job market but also for people who are interested in renewable energy. I've been wanting to get into this for a while. SMATRICS also has cool employee benefits, such as flexible working hours and even electric cars that you can borrow for the weekend.
What is special about the onboarding process at SMATRICS?
We received an Asana board, which all new people at SMATRICS get. It lists the tasks for acclimating to the new work environment at SMATRICS, such as getting to know different departments. It is also important to see the metrics and what is happening in the background. We were also required to charge an electric vehicle from SMATRICS at a SMATRICS charging station to understand how it all works.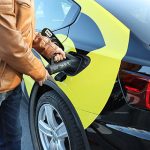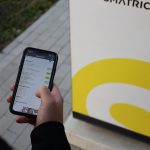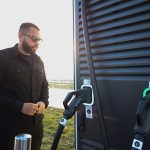 That sounds really exciting. And how is the buddy system?
I was assigned a buddy responsible for going through all the tasks with me. He answered any open questions I had and introduced me to life at SMATRICS.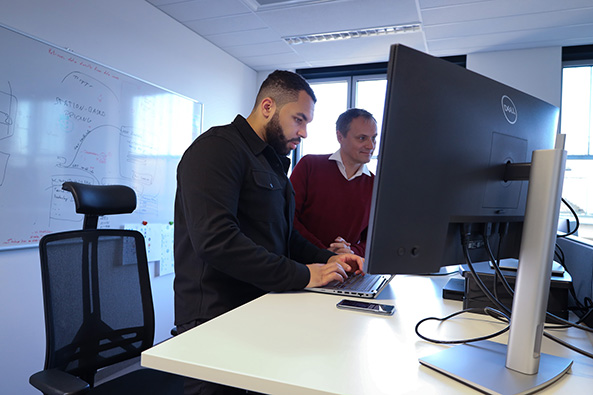 Why do you find it great to work at SMATRICS thanks to Codecool?
Because of the great flexibility offered, for example, in the way of working, the choice of workplace, and the work distribution.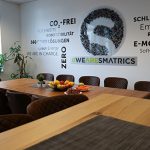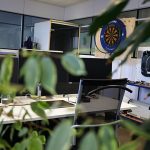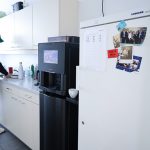 What would you say to those who are considering Codecool?
What is your plan for the future?
My plan for the future is to continue to advance e-mobility with the help of Codecool and with SMATRICS by my side.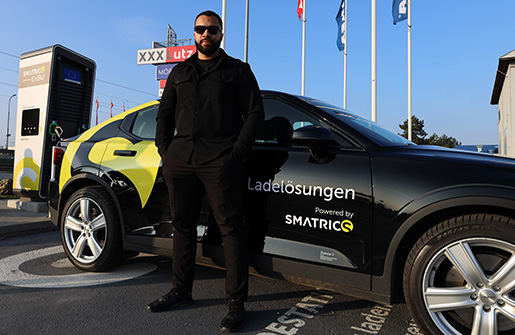 If you want to know how you too can make the world a better place with programming, click here. With the right training, you can at least have a significant impact. 
So apply now for one of our courses or meet us at the next info evening.
Review of Codecool's job guarantee & SMATRICS
SMATRICS is one of our 450+ corporate partners when you choose the Job Guarantee. SMATRICS supports companies and fleet operators on their way to the future of electric mobility. The company plans to operate and service the charging infrastructure in Austria and Germany.
The fast-growing green tech company employs more than 120 people. SMATRICS is a subsidiary of VERBUND AG and EnBW Energie Baden-Württemberg AG. In Austria, SMATRICS EnBW operates the most extensive nationwide high-speed charging network, which is constantly expanding. More than 300 fast charging points are available, all with sustainably generated electricity.
"We are looking for talented people who want to join us in tackling the vast challenges of electromobility. We need people who want to implement new technologies and are fearless of things getting hectic. Fabio is now our first Codecool graduate. I look forward to the next Codecoolers starting with us and helping us drive electromobility. Maybe it will be you?"