It's never too late to learn programming and change careers. Nothing shows this better than the story of one of our alumni, Mihai Ștefan who applied to Codecool at the age of 65.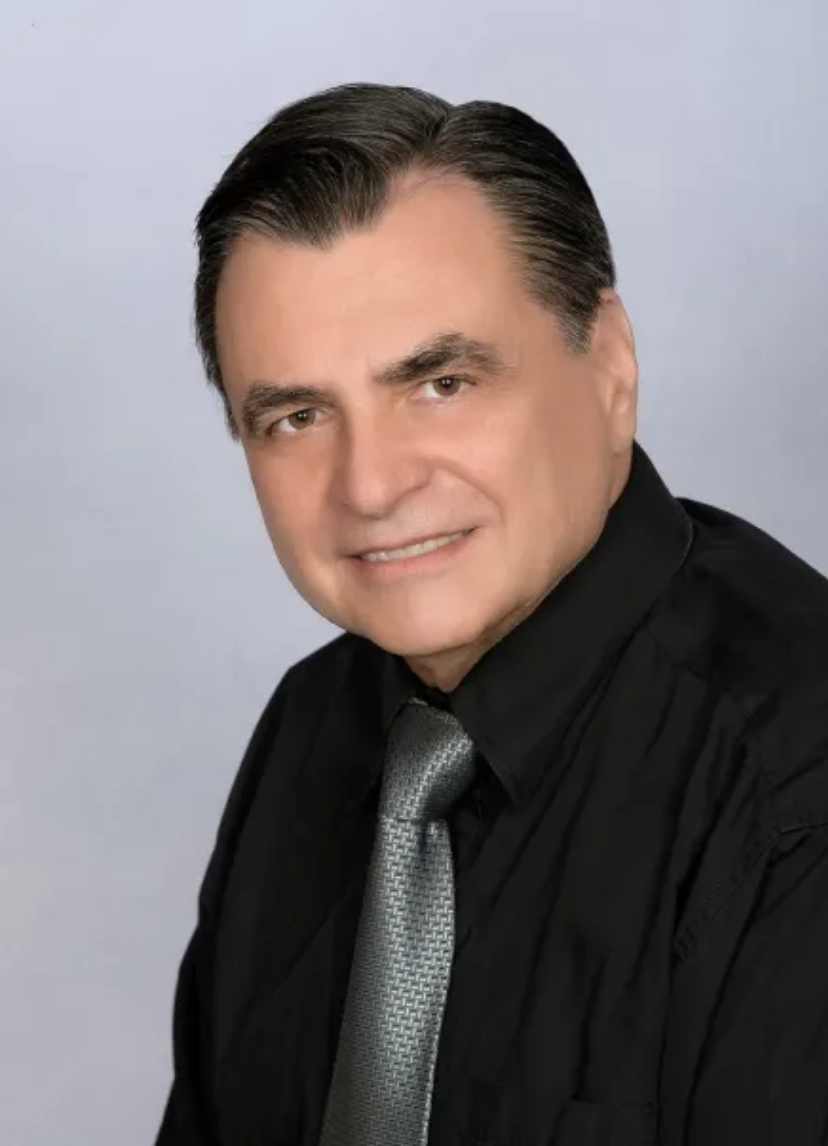 Mihai, please tell us a bit about yourself. What type of professional experience did you have before you joined Codecool?
My path was a complex and diverse one, and it didn't lack surprises and changes. I have a degree in Mechanics, specialised in hydraulic machines, and have worked for about 20 years in the field. After such a long time, most people would probably say they have found their ideal job, but I felt that a career change could be made anytime, and opportunities don't come by chance.
I wanted to explore a new area and switched from a technical field to advertising. I managed to work in an advertising company for 11 years after my previous career. So making the change was more than possible and lasted until the year when I retired. And at the age of 65, history repeated itself. I wanted to discover and build a new career again in IT, which led me to Codecool.
What motivated you to dive into a new field from scratch, and what attracted you to IT?
Besides photography, programming has been an area that has always interested me, and not having enough time to study stopped me from taking my interest to the next level.
Luckily, it's never too late to do what you love and especially today, when we have easy access to information, everything is possible if there is courage, will and determination.
I think these things were behind my decision to learn the secrets of programming from scratch. And since I experienced a career change before, I knew it's possible and can be done.
How do you think Codecool differs from other methods you could use to build your IT skills?
It's been many years since I graduated from another school, but the intensity of the course, the amount of material covered, and the number of projects we worked on didn't put me off. These things confirmed that I made the right choice with Codecool because I got everything I needed to learn to code. Even the learning method was completely different from the standard ones you can experience in other schools.
With the mastery-based learning method, everybody can study at their own pace. You can go through the different stages of the course according to how fast you can digest a specific topic, and those who have a slower pace will end up with the same quality and amount of information and will also be ready to start work in the IT field. 
The training is intensive in terms of technical information and soft skills development. At Codecool, there is a strong emphasis on team project development, just as there is in the workplace, including the use of agile methods.
There's no shortage of entertainment in the school, and the atmosphere is really fun. A close bond and friendships form between Codecoolers, in addition to collegiality. This great vibe helps everyone to relax and we come to the course smiling.
What were the biggest challenges you encountered during your studies?
I think adapting to the study programme was the main challenge for me. In Romania, Codecool is considered one of the most difficult programming schools since the project work is taken seriously, and you're not allowed to skip steps to move forward.
It was challenging to keep up with those younger than me, but I knew we shared the same desire to learn and perform in a new field. The environment was ideal for overcoming challenges, and we made a great team regardless of our differences.
What are your expectations of an IT team?
From my experience, I can say that the team you work in is critical in a job. At Codecool, you learn a lot from your team members, too, and the mentors play an essential role in each member's training. That's why, for me, the competence of my colleagues and their professionalism is essential. I want to be part of a team where I can grow and make the most of my knowledge. I would gladly join a company willing to invest resources in employee development.
What are the most important things you'd need from an employer to develop professionally?
The most important aspect is the employer's willingness to invest in my knowledge and development. Now I can say that I have a solid technical and soft skills base, but to improve further in programming, you have to learn continuously.
It would be vital for me to see that my future employer thinks similarly. At the same time, I know that when you start work in a new field, you'll always have difficult moments. And this brings the topic back to how important your team is in a job, and I want to have one where I feel supported.
What would you say to people who want to change careers to IT and feel unsure?
First of all, it's not an easy road, but it's a rewarding one. Secondly, anyone who wants to make this transition to IT must have passion and be prepared to invest time in the learning process, have patience and remember their reasons for wanting to make this change.
I'd say to them to be confident and have courage because you can learn everything when you are in the right place. At Codecool, the method is oriented both towards professional and personal development. So I learned how to put my qualities to good use and gained a lot of confidence.
How would you describe your job hunt experience?
During the job hunt, I continued to work on projects and learn, and during this period, the knowledge I gained settled in well. And the support from my mentors was ongoing during this period. I also prepared more intensively for interviewing, both on the HR and technical sides.
What challenges have you faced, and how have you overcome them? How did Codecool help you through the process?
The interviews were in English at two companies, which is not really my strong suit. I prepared and rehearsed the "speeches" beforehand and did well.
At one of the firms, part of the technical interview was about a topic I wasn't prepared for. But it was about an algorithm I was familiar with, and I presented myself well.
I got support from Codecool through this, both with advice and negotiations with the hiring companies.
How was the interview experience? How long before the job hunt interviews did you attend job interviews?
I had my first interview a week before the job hunt period, and the rest of the time I was on the job hunt. I didn't have any problematic interviews or interviews with illogical questions or situations.
Has the Codecool model influenced your current career path? If yes, how?
I spent over a year and a half at Codecool, and the school's model and method significantly impacted me. Professionally, at my new job, I try to keep the organised and systematic work approach that I learned at Codecool.
---
Inspired by Mihai's example?
At Codecool you can begin to change career paths and learn programming without any previous experience.
If you're interested, check out our courses, or come to one of our events where you can get to know us and ask any questions you might have.
If you've already made the decision to learn programming, hit apply and start the application process! It's without any commitment and designed to help you decide if programming is the right path for you.
* Interview was also published on thetrends.ro