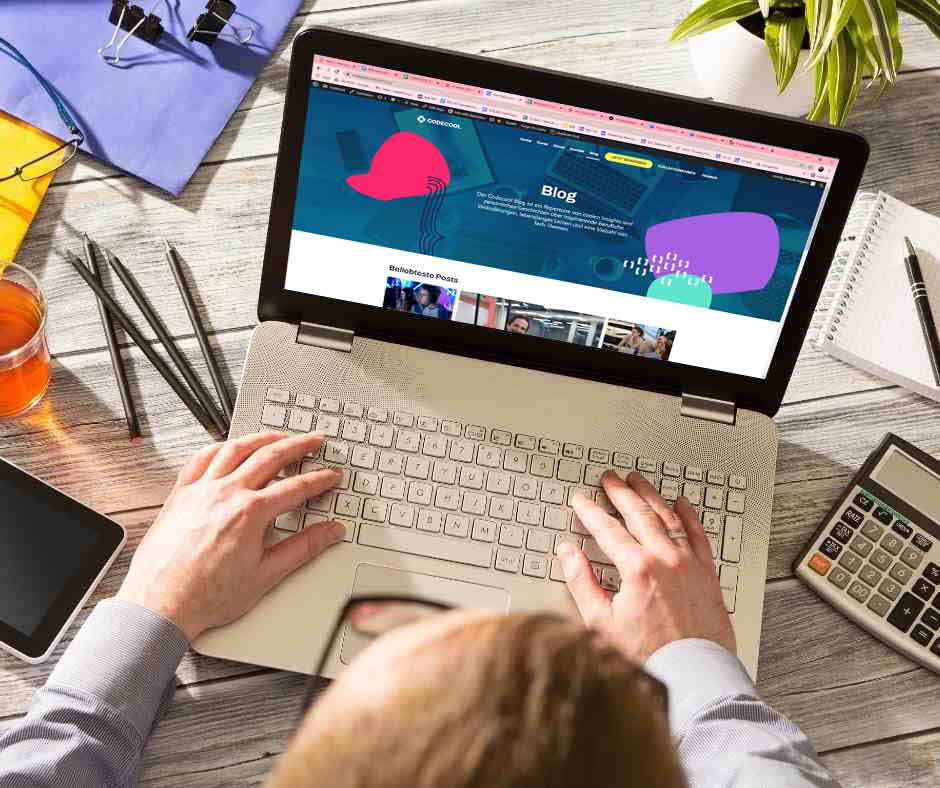 The year is soon coming to an end and it's time to reminisce. We've brought you a ton of topics via our blog throughout the year, and you gave some of them more attention than others. And we took notes!
To go out with a bang and to put an end to this eventful, excitement-filled year, we've decided to hop on the nostalgia train for a bit. We'll go over the most important topics surrounding Codecool in 2021, and we'll take a look at the most intriguing themes that you love to read about.
Let's see what was in the center of our discussions and what were the matters most important to you!
In 2021, you loved to read about...
... the success stories of Codecool graduates
More than 2000 students already graduated Codecool across our locations. So naturally, there is a ton of amazing success stories to share. It may be career changers who decided to take a different route and start fresh in IT. Or it may be university students realising that traditional education is not their way to go. We know you love to read about Codecoolers' success stories because you can easily put yourself in their shoes. And it's so fascinating to see so many different paths leading towards new developer careers!
A great success story we'd recommend is a new one up on the blog. It's an interview with Daniel Szendrei, our graduate who finished the full-stack development course in Budapest, back in 2019. This in-depth interview tells the story of his successful career change from engineering to development, as Daniel now works at AGFA Healthcare in Vienna, Austria, as a full-stack developer.
The interview gives a ton of insight into our project-based learning method, the importance of soft skills, and our full-stack development course as a whole. What we love most about Daniel's words though is that he doesn't sugarcoat his advice. When asked who he thinks should hit apply to Codecool, his answer is well-thought-out and personal. And there's a lot to learn from his words, success, and experience!
... programming languages
Hey, you can't have a blog for a programming school and not gush about programming languages! But we're happy to see that you can fangirl over them just as much as we can.
Throughout the year, we were keen on bringing you all the insight that we could on these integral building blocks. And it doesn't matter whether you're a complete newbie or a bit more experienced. We see that you're all hyped to learn all about the languages themselves, and also their place and purpose in our curriculum.
One article that could rule all prog language posts in 2021 is about the 5+1 most wanted programming languages that will help to future-proof your career. Get a high-level overview about Java, C#, JavaScript and TypeScript, Python and SQL, as a great starting point in programming if you don't know where to start.
... the different specialisations in software development
As a full-stack developer, you're a jack of all trades, and there are many routes you can go down in your career. When you go full-stack, you gather skills across a wide range of platforms and technologies, as well as in-depth knowledge in a couple of those.
We have a nice collection of posts about the different specialisations you can delve into, however, one that we'll highlight is our post about becoming a DevOps engineer as a developer. It's a complex topic, and if you're considering becoming a DevOps engineer in the future, it serves as a nice crash course on the topic. You can get a quick overview of the skills and technologies necessary to start and learn why DevOps is such a popular approach nowadays among tech companies.
What is our job guarantee really, and how are we so sure that we'll find you a fitting position after the full-stack course? What is involved in the job hunt process, and what support do we give to help you kickstart a new career? It's no surprise that you have a ton of questions and that this topic was among your favourites this year.
We know that starting from scratch and financing your studies is always a challenge. Let alone if you're worried that you won't find a job when you're finished. But our job guarantee, combined with the post-payment option is a wonderful opportunity and can be a solution to your worries.
To get up to speed on our job guarantee and the ecosystem that surrounds it, we'd recommend you visit our top job-guarantee-related article. Here we deep dive into everything job guarantee-related: your future interview process, the career support that we provide, and the type of job you can land with it.
... diversity in the tech scene
This year was exciting not just because we opened a new school in Vienna, but because we launched our CoderGirl Scholarship.
Behind this initiative, you'll find our passionate attempt to bring more women into tech and to close the tech talent gap simultaneously. We're excited to give women a head start, who otherwise wouldn't be able to afford a new career a chance.
We know you're interested in the topic of diversity in the tech scene because we've seen you interact with posts and articles on the subject a lot. You can get a feel for the current climate in the tech scene and get all the important info with our post on the new CoderGirl Scholarship. Give it a read and get up to speed on the most important aspects surrounding the topic of diversity in tech if you haven't done so already.
It's never just hard work at Codecool, and we love to bring you some fun topics to spice things up.
One article you – and we all – loved was the collection of logic games that can work your techy brain. A good amount of research went into finding the best sites and the most challenging online games, and this collection is one we're proud of. So we were super happy to see that so many of you enjoyed these games, too!
Did you try out any of them? Let us know if you found any of them cool.
We're here to stay and dedicated to giving you everything there is to know about the extended Codecool universe. Whether it's technology, career change, or random miscellaneous topics, you can count on us to bring you our view on them in 2022, too.
What's more, we're here to answer any questions if you may have about our school, method, or courses.
We can take you to a guaranteed tech position in a year. If you're excited about the future and thinking about starting a new career, reach out!
Hope to talk to you soon.