Each time we write a year-end post we think to ourselves: "This was our most exciting year yet." But 2022 really was the year when we went the extra mile and put the car in 5th gear. Find out why!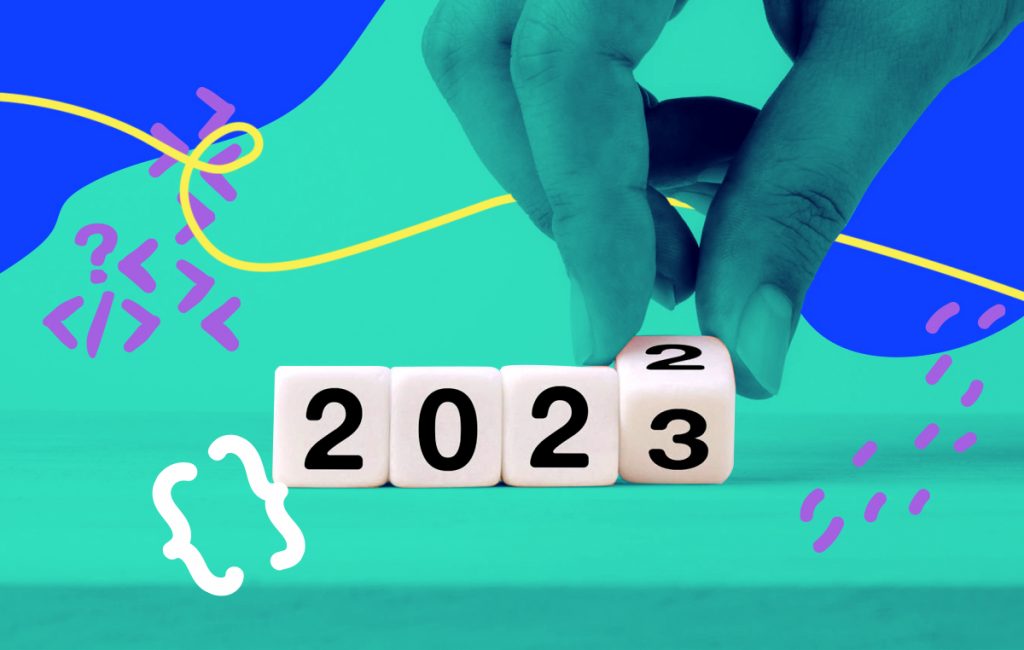 The extended Codecool universe
Looking at all countries in our extended universe (Hungary, Poland, Romania, and Austria), we've had 1200 Codecoolers join us in 2022. Quick maths show us that this was a +70% growth in the number of students compared to last year. We're so grateful that so many talented people chose to study with us this year!
The more students, the more options we want to provide – that's why we've launched new courses in each and every one of the countries.
We've also focused more on helping our students out. That's why we've added more financial aid options to make Codecool journeys easier to finance. On this note, we've collaborated more with governments to provide state-financed training – free career change opportunities – for those needing a new restart.
And we've been incredibly proud of the achievements of our students throughout the year. One ambitious Codecool-team from Hungary won first place at the yearly Morgan Stanley hackathon. Congrats again!
But this year's main event was our merger with Software Development Academy, and we became the most prominent digital training and talent-sourcing hub in Central Europe. If you still need to catch up on this story, check this article for the most crucial info.
Together with SDA, we're now present in 8 countries (Albania, Austria, the Czech Republic, Estonia, Hungary, Poland, Slovakia, and Romania) and offer 17 different digital learning paths. This means more varied courses and cool opportunities for our current and future students. For example, our partner company network grew to more than 450 corporate partners. All the more cool startups, mid-sized companies, and global giants Codecoolers can pick as their first workplace after the job-guaranteed Full-Stack Development course.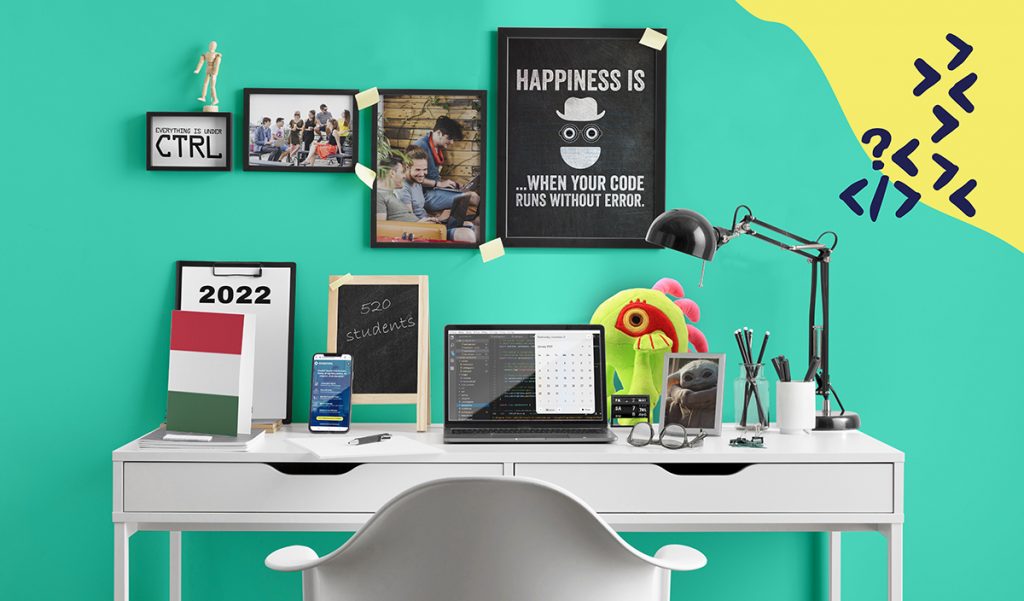 Codecool Hungary
We've had a record year; 520 students started to learn coding with us in Hungary.
A huge deal this year was shortening our flagship Full-Stack Development Course to 10 months. We've succeeded and now taking Codecoolers to new, IT careers more quickly. We've also launched a new course, the Career Starter Kit Course.
We've had a whopping 35 events this year. From roadshows (in Pécs, Győr,  Szeged, Miskolc, and Debrecen) to monthly Open Days, Info Sessions, and two successful Alumni Meetups – we got to know so many of you, it's been a pleasure!
We were also invited to a podcast this year; check it out if you missed it. You can listen to it here in Hungarian.
Moreover, we've extended our job guarantee to 5 more cities in the countryside – Pécs, Győr, Szeged, Miskolc, Debrecen.
And last but not least, we've set Open Journey on its path with a 1-week long free Intro to Javascript course.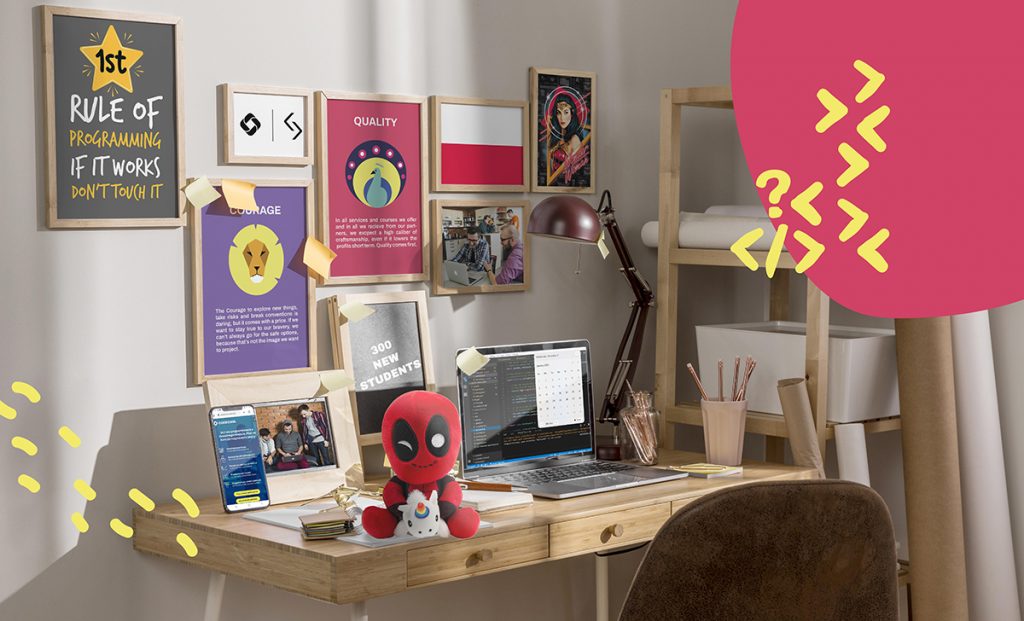 Codecool Poland
On the Polish side, we had 300 new students.
We launched a new short course, the Agile Professional Course, with great success. In this 3-month course, we help students become not only Scrum Masters with practical skills but also teach them the broader perspectives of Agile methods.
We also organized three training academies for Motorola and one for Mindtree.
And we've become partners for the Perspektywy Women in Tech Summit 2022 – the most significant event in Europe and Asia for women in STEM, tech, and IT. All in all, more than 10,000 participants attended from 84 countries!
Codecool Romania
Now onto Codecool Romania, where 254 new students started their coding journeys.
Two new courses were launched: a new Weekend Course and the Software Tester Course.
We organized #CoolHack 2 – our hackathon for junior programmers with a maximum of one year of professional experience. The hackathon took place in April and lasted for 36 hours in total. We had 20 participating teams who competed for prizes of over 5,000 euros.
We've had 31 events – 4 masterclasses, 7 workshops, 12 info sessions, and 8 Open Days. We've also organized our first Open Day outside Bucharest, in Iasi. What's more, we went to the mountains with staff and students – we hiked, walked, played some board games and had a lot of fun together. All these fantastic events resulted in a total of 4585 registered participants!
And we've launched a fantastic partnership, the StudyUP program, in collaboration with BCR Social Finance. It can help to take the weight off the shoulders of our future students by helping them to finance their lives during their studies.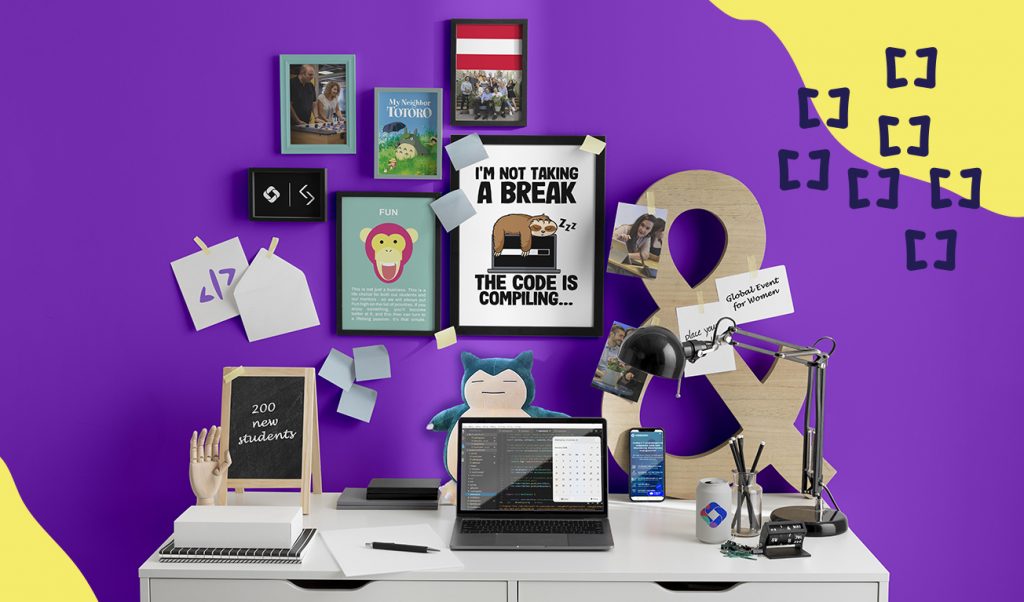 Codecool Austria
Last but not least, our "youngest" Codecool premise in Vienna welcomed 200 new students this year.
One outstanding milestone was our first global student placement at SSI Schäfer in Graz (learn more about the story here). What's more, Codecool Austria has also successfully placed the first Viennese Codecooler, who now works at SMATRICS.
Three new courses launched in Vienna: the Online Full Stack Development Course, the Weekend Full Stack Development Course, and a Frontend Development Course.
In terms of events, we put a lot of focus on women. Apart from organizing a Global Event for Women, Austria is proud to have 30% females among the Viennese Codecoolers.
---
What were your most memorable Codecool moments this year?
Plenty happened in 2022. But for us, what matters most to us is the experience we give to our students.
We've got so much planned for next year – it will be an exciting ride. If you've got a new career on your mind in IT, you know where to find us.
Thank you for sticking with us, cheering for us, and being part of our journey. We're making history each year.
Wishing you an amazing 2023!
The Codecool team.